Campaign in Color: A Conversation with Presidential Campaign Managers of Color
Session Type(s): Panel
Starts: Friday, Aug. 14 4:00 PM (Eastern)
Ends: Friday, Aug. 14 4:50 PM (Eastern)
In the 2020 Democratic primary, the pool of presidential candidates went from being one of the most diverse slates in history to a slate with no persons of color on the debate stage. Communities of color must take this experience as an opportunity to have candid conversations about these challenges, and to propose solutions for the next generation of presidential candidates of color. If we are truly going to elect governments that are reflective of our nation's rich diversity, candidates of color must have the knowledge, tools and resources to overcome unique challenges and structural barriers. Join us for a real and raw conversation about overcoming the challenges of being a person of color running for President of the United States.
Moderator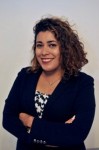 Mayra Macías is a highly sought-after organizer, educator, and political operative, Mayra was named one of the American Association of Political Consultants' top "2019 40 Under 40."
Mayra grew up in Chicago's southside, in the working-class family of Mexican immigrant parents and went on to attend Yale University, where she majored in American Studies and Ethnicity, Race & Migration. After graduating, Mayra moved to Miami to work for Teach for America as a middle school Language Arts teacher in Liberty City at Charles R. Drew Middle School.
She joined the Latino Victory Project in 2017, serving as national political director and vice president, she has served as the Executive Director since 2019. Mayra was the architect behind Latino Victory's 74% win rate in the 2018 cycle — playing a critical role in electing the most diverse congressional class in history.
Mayra began her work in politics as a field organizer for the 2012 Obama campaign, working in the Little Havana office. After working in several issue-based campaigns, Mayra transitioned to the Florida Democratic Party, serving first as the Hispanic outreach director for South Florida and then as the deputy political director where she helped flip the Sarasota City Council. Mayra then transitioned from politics to policy by joining the Capitol Hill Fellowship, working for Congresswoman Rosa L. DeLauro, D-CT. Mayra returned to Florida the summer of 2016 and became the Florida Democratic Party's political director — becoming the first Latina to hold this position.
Mayra's media appearances include CNN, MSNBC, Telemundo, and Univision. She has been featured on The New York Times, Time magazine, The Miami Herald, NBC News, Vox, Business Insider, Politico, and The Hill.
Panelists
Juan Rodriguez
PARTNER
With experience as a campaign manager, policy advisor, and strategist serving leading elected officials, Juan works on a range of campaigns and strategic communications projects. Most recently Juan has served as Campaign Manager to the Kamala Harris for President Campaign.
As Campaign Manager for Kamala Harris for Senate, Juan helped lead Harris to the largest vote percentage by a non-incumbent Senate candidate in California history, carrying every demographic group, party, and region of the state.
Previously, Juan was Senior Advisor to Attorney General Harris in the California Department of Justice where he served as one of the Attorney General's principal advisors on issues impacting business, labor, government bodies, regulatory agencies, and community-based and non-profit organizations throughout California and the United States. In this capacity, Juan was part of the Attorney General's senior staff developing and implementing public policy, litigation, legislation, and outreach strategies for multiple issues.
Prior to that, Juan was Director of State Relations for the City of Los Angeles under Mayor Antonio Villaraigosa. Juan oversaw an expansive government lobbying effort on issues including energy, education, transportation, public safety, water, economic development, revenue and taxation needs. During his tenure with Mayor Villaraigosa, Juan also served as a Senior Political Advisor, advising on national, statewide and local redistricting, and elections.
In addition, SCRB Strategies has served as a general consultant for the majority of statewide elected officials in California and leading firm on policy ballot initiatives in California ranging from criminal justice reform to increase in education funding.
Juan received his B.A. from the University of California, Los Angeles and earned an M.B.A. from Pepperdine Graziaidio School of Business Management.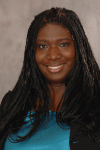 Maya joined NCLR in 2010 to advance NCLR's federal policy and legislative priorities. Maya's work includes advocacy in many areas including housing, family policy, health, and employment.
Maya has also been a regular contributing writer to a number of media outlets—including the Washington Post, the Los Angeles Times, the San Francisco Chronicle, and The Huffington Post—where she frequently addresses the intersection of race, sexual orientation, and gender identity. She has been recognized by national outlets like Ebony Magazine and The Root for being one of the most influential African-American leaders in the country.
Maya received her B.A. from U.C. Santa Barbara in 2003, and her J.D. from U.C. Berkeley (Boalt Hall) in 2006. In 2007, Maya clerked for the Honorable Eric L. Clay of the Sixth Circuit Court of Appeals. Prior to joining NCLR, she was an associate with Sidley Austin LLP in Los Angeles.