Building Effective Political Allyship with Women of Color
Women have demonstrated our collective power through recent political successes: the historic number of women elected to Congress, running for President, and Virginia's ratification of the ERA. Yet in 2020, a large percentage of women will make political decisions that work against the interests of women as a whole. In contrast, women of color, particularly Black women, consistently support Democratic candidates and progressive causes. By building a multiracial coalition driven by women, where women of all races turn out for progressive causes at the same rate as WOC, the progressive movement would be unstoppable. This panel addresses the failures of cross-racial allyships among women, and how we can strengthen them.
Moderator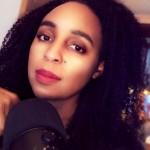 Jenn Taylor-Skinner is the founder & host of The Electorette, a podcast and media platform. The Electorette Podcast (Electorette.com) features in-depth conversations and panels covering political, civil rights & social issues from the perspective of women, via long-form interviews with authors, academics, politicians, and activists.
Jenn Taylor-Skinner's career began in the software industry where she spent 15+ years at Microsoft in Redmond, WA. After leaving the technology industry, Taylor-Skinner has given talks about the broken pipeline within the technology industry that perpetuates a noninclusive.
In addition to The Electorette, Taylor-Skinner founded Moms For Equality (https://www.momsforequality.org), an organization which seeks to change trends in racial disparities in education by helping to create a more equitable learning environment, while reducing disparities in disciplinary practices and increasing academic inclusion.
Jenn Taylor-Skinner lives in Seattle with her husband and 7 year-old son.
Other sessions: The Power of the Pod: Activism, Movement Building and Fundraising through Podcasting
Panelists
SAYU BHOJWANI is the Founder and President of New American Leaders, which works across the country to build the power and potential of first- and second-generation Americans. She served as New York City's first Commissioner of Immigrant Affairs and is the founder of South Asian Youth Action, a community-based organization in Queens. Sayu earned a PhD in Politics and Education from Columbia University, where her research focused on immigrant political participation. Her TED talk focuses on the importance of immigrants to American democracy, and her work to build a more inclusive democracy has been featured in The Wall Street Journal and in The New York Times. Her book, People Like Us: Knocking at Democracy's Door, will be published by The New Press in October 2018. An immigrant of Indian descent, she grew up in Belize and now lives in New York City with her husband and child.