Building Effective Political Allyship with Women of Color
Session Type(s): Panel
Starts: Friday, Aug. 14 11:00 AM (Eastern)
Ends: Friday, Aug. 14 11:50 AM (Eastern)
Women have demonstrated our collective power through recent political successes: the historic number of women elected to Congress, running for President, and Virginia's ratification of the ERA. Yet in 2020, a large percentage of women will make political decisions that work against the interests of women as a whole. In contrast, women of color, particularly Black women, consistently support Democratic candidates and progressive causes. By building a multiracial coalition driven by women, where women of all races turn out for progressive causes at the same rate as WOC, the progressive movement would be unstoppable. This panel addresses the failures of cross-racial allyships among women, and how we can strengthen them.
Moderator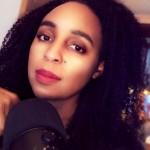 Jenn Taylor-Skinner is the founder & host of The Electorette, a podcast and media platform. The Electorette Podcast (Electorette.com) features in-depth conversations and panels covering political, civil rights & social issues from the perspective of women, via long-form interviews with authors, academics, politicians, and activists.
Jenn Taylor-Skinner's career began in the software industry where she spent 15+ years at Microsoft in Redmond, WA. After leaving the technology industry, Taylor-Skinner has given talks about the broken pipeline within the technology industry that perpetuates a noninclusive.
In addition to The Electorette, Taylor-Skinner founded Moms For Equality (https://www.momsforequality.org), an organization which seeks to change trends in racial disparities in education by helping to create a more equitable learning environment, while reducing disparities in disciplinary practices and increasing academic inclusion.
Jenn Taylor-Skinner lives in Seattle with her husband and 7 year-old son.
Other sessions: The Power of the Pod: Activism, Movement Building and Fundraising through Podcasting
Panelists
SAYU BHOJWANI is a political scientist, author and outspoken advocate for shaking up the status quo in our democracy. In 2019, CQ Roll Call named her one of three people outside of the Beltway to watch. Since 2010, she has served as the founder and president of New American Leaders. In that capacity, she has recruited, coached and supported over 100 first and second generation Americans who now serve in local, state or federal office. A proven expert on diversity and democracy, she gave a widely viewed TED talk on immigrants' critical role in our democracy. In 2018, her first book, People Like Us: The New Wave of Candidates Knocking at Democracy's Door, was published by The New Press. A proud immigrant New Yorker, she also served as New York City's first Commissioner of Immigrant Affairs from 2002 to 2004.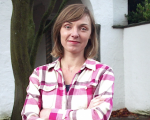 Dr. Sarah Myhre (she/her) is a climate and ocean scientist, with expertise in environmental justice, decision-making, and communication. She is the Executive Director of Rowan Institute, which is a think-tank for public leadership on climate change. A public communicator and strategic advisor, she has more than a decade of work across scientific, educational, non-profit, and governmental sectors. Her writing bylines can be found in Newsweek, the Guardian, Yes Magazine, The Stranger, and Scientific American.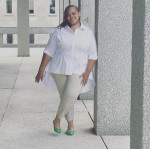 Tami Sawyer is a Shelby County Commissioner and Chair of Education in her hometown of Memphis, TN. She is a highly recognized social justice activist who is Chair of the Memphis NAACP Legal Defense Fund, leader of #Takeemdown901, recipient of the Ebony 100 Award, and host of the Black Steel Magnolia podcast. She has written on racial justice for CNN and Huffington Post and is a member of Alpha Kappa Alpha, Inc.