Beyond Lists: Tech and Techniques to Canvass Voters Where They Are
Session Type(s): Training
Training Tag(s): Grassroots Organizing/Campaigns
Starts: Friday, Aug. 14 11:00 AM (Eastern)
Ends: Friday, Aug. 14 11:50 AM (Eastern)
Without corporate money, Alexandria Ocasio-Cortez's campaign relied on people power and grassroots energy. To harness that energy as effectively as possible, AOC's Digital Organizing & Data Director and Technology Director invented a mobile app called Reach. Reach was designed so that any social engagement becomes an opportunity to canvass and gather rich data. However, for many organizations, canvassing in 2020 won't look the same as the field-first efforts of the past as we navigate social distancing. In this session, we will run through the new field tactics and strategies that emerged from the Ocasio 2018 campaign, as well as how those strategies have adapted to our distanced world to continue to build people-powered campaigns, even if that's online instead of at doors.
Trainers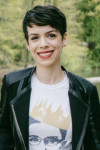 Amanda Frankel is the Head of Client Success at Reach, where she works with over 200 progressive campaigns and organizations across the country. Reach's clients range from candidates up and down the ballot to labor unions to nonprofits organizing for real change. Prior to Reach, Amanda was a Congressional candidate in in New York's 10th district. Amanda's a big fan of her dog Dobby, filling her tiny studio to the brim with books, and all things Tolkien.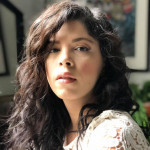 Cristina Gonzalez is a political strategist residing in Washington Heights, NYC, and originally hailing from Cabo Rojo, Puerto Rico. She currently works as a general consultant for Janos Marton, a candidate running for Manhattan District Attorney. She most recently worked with Jessica Gonzalez-Rojas, who won her five-way race for New York State Assembly with 42% of the vote, garnering more votes than the next two candidates combined. During this campaign she helped develop new outreach strategies for voter engagement that met this unique moment with the pandemic, work that was made possible by the Reach app. Gonzalez was previously the deputy campaign manager for Jumaane Williams's run for Public Advocate, the political director for Zephyr Teachout's run for Attorney General, and the campaign manager for Amanda Farias, who ran for NYC Council. Though a general consultant, field is her jam. Cristina's hobbies include cooking, watching tv, and boxing.