Why Winning = Running on Reproductive Justice
Session Type(s): Panel
Starts: Friday, Jul. 12 9:00 AM
Ends: Friday, Jul. 12 10:00 AM
Room: 119A
For too long Democrats and the entire progressive movement have compromised on reproductive freedom believing discussion will doom most candidates. Since 2016 state, local and federal campaigns have proved that myth false in red, purple and blue areas across the country. 'Nontraditional' candidates from the New American Majority: communities of color, LGBTQ+ and young people are running reproductive freedom and winning.Hear from these newly elected officials and strategists about key approaches to electing this new wave of leaders and why running on a reproductive justice platform should be implemented everywhere.
Moderator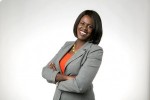 Atima Omara is the Founder and President of Omara Strategy Group, a consulting practice she founded with the goal of building political power for women, people of color, LGBTQ and other historically marginalized communities through winning political campaigns and strengthening advocacy organizations.
Atima has worked for a Governor and has served as staff for over 9 federal, state, and local political campaigns including working for labor unions and PACs focused on organizing immigrants and people of color and as well as electing and organizing women. She has spent the last 15 years working to engage women, communities of color, and youth in the political process.
Atima is the Immediate Past President of the Young Democrats of America. When elected in 2013, Atima became the first African American and fifth woman President of the Young Democrats of America (YDA) in its 83-year history. She served as President from 2013-2015, the nation's largest youth partisan organization. As President of YDA, she grew membership, oversaw the first national Lobby Day in a decade and increased work with allied organizations. Atima has also previously served as Vice President of the the Reproductive Health Technologies Project. She has held board leadership roles with Planned Parenthood Metro Washington, the DC Abortion Fund, and the National Organization for Women. She just finished serving as Board Chair of the Planned Parenthood Metro Washington Action Fund that covered most of the Northern Virginia area including the District of Columbia and Southern Maryland. For her work, Ebony Magazine listed her as 2013 "Power 100" and Jet Magazine listed her as 2013's "40 under 40"
Panelists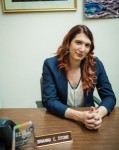 Brianna is a Geochemist and software developer who ran for office because of her long life history of service to her community. She is serving her first term in the 72nd Colorado General Assembly. She was a volunteer firefighter in high school and college, serves as her HOA board president, and as a citizen scientist helping law enforcement with Necrosearch International. She is a strong advocate for marginalized people and for thinking about planning for the future. Brianna values the views and opinions of her constituents and works hard to be sure their voices are heard. She has advocated for LGBTQ equality, affordable housing, reproductive rights, and expanding mental health initiatives.