The ABCs, c4s and c3s of Political Spending
Session Type(s): Training
Training Tag(s): Grassroots Organizing/Campaigns
Starts: Thursday, Jul. 11 3:45 PM (Eastern)
Ends: Thursday, Jul. 11 4:45 PM (Eastern)
We demystify all the ways money influences elections. You'll learn what kind of groups can spend in your election, how they are funded, how you can monitor their activity, and how and when you can communicate with them. There will also be an in-depth discussion of the strategy of outside spending—who should buy what, when, where and why.
This is an all-ages training. For beginners, we're providing a vocabulary for understanding who and what is impacting their campaign and taking some of the spooky out of the things they read. For attendees who are employed full-time in politics but relatively inexperienced, we're providing a structure for thinking strategically about the breadth of communications channels and how to be most effective. Advanced practitioners will benefit from our analysis of privileged spending.
Moderators
Matthew "Mudcat" Arnold is the Director of Campaigns at Counterpoint Messaging. Matthew has worked in 29 states, covering dozen of campaigns for state and federal office. He is a frequent a speaker at conventions and progressive gatherings across the country. He's run campaigns for progressive champions like Lloyd Doggett, Mary Jo Kilroy, and Darcy Burner. Mudcat has designed sophisticated organizing operations for MoveOn.org, the Sierra Club, and a host of other non-profit, international, and public affairs clients.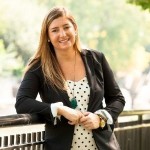 Becca Slutzky founded the general consulting firm Sogonex where she currently serves as President and CEO.
As Executive Director/CEO of the Democratic Party of Virginia, Becca garnered the only swing state/southern state victory in 2016. Her efforts rebuilding and expanding party infrastructure also resulted in sweeping victories at every level in 2017.
As Campaign Manager for the California statewide ballot initiative Prop 47, Becca got criminal justice reform passed that has since impacted more than 1 million people and led to the largest record change effort in U.S history.
Becca has extensive experience working on political campaigns. From the South to New England to the Midwest to the West Coast, she has served as everything from Field Organizer to Statewide Field Director, Statewide Student Organizer to Campaign Manager, and Deputy Political Director to White House Advance. Becca worked for Hillary Clinton for President '08, Barack Obama '08, Ned Lamont for Governor, Deeds for Governor, Warner for Senate and Terry McAuliffe for Governor.
Becca also worked in sports management as an associate for Wynn Silberman Media. She brokered, negotiated, and drafted joint marketing agreements for pro athletes including Pablo Sandoval. She also facilitated client relations for NFL players, MLB players, and an assortment of other professional athletes.
Becca is a graduate of Santa Clara University School of Law and a member of the D.C. Bar. She is an avid Hokie football fan and received her BA in Political Science from Virginia Tech.
Becca currently resides in Nashville, TN where she enjoys taking her rescue dog Mr. Smoochy Pants on long walks while tackling the world's problems one phone conversation at a time.