The $5000 Nonprofit: Free or Low-Cost Resources and Tools to Help You Win
Session Type(s): Training
Training Tag(s): Operations
Starts: Thursday, Jul. 11 3:45 PM (Eastern)
Ends: Thursday, Jul. 11 4:45 PM (Eastern)
Room: 120A
The lack of adequate funding is a chronic condition in the progressive space, and one that is unlikely to be cured anytime soon. But we're not going to let a little thing like "lack of funding" stop us. Learn from Debra Cleaver (Vote.org) and Deborah Barron (New Left Accelerator) about the myriad free or low-cost resources that are available to non-profits and other impact organizations. We'll teach you all about low cost technology tools including beautiful (and nearly free) website builders, powerful CRMs, high-impact organizing and advocacy tools, fundraising technology, design tools and more. We'll also go over high-quality, free or low-cost legal resources to assist your advocacy and impact work.
This training is best suited for those who are actively considering starting a new organization or campaign, or who are actively running a new organization or campaign. You don't need to be broke to attend: even if your org has money, you're bound to pick up some pointers.
Moderators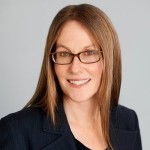 Deborah is an attorney who started her career in grassroots organizing and eventually served as the Communications Director for Chellie Pingree's 2002 U.S. Senate Campaign. In between, she worked at numerous political-consulting firms and advocacy organizations, including Staton Hughes & Shafer, Spitfire Strategies, and Americans for Gun Safety. She then became an attorney. After practicing law for nearly ten years, she left her law firm in 2016 to work on the New Left Accelerator full time. Deborah lives in San Francisco, and is the proud and tired mom of Ryder Jane (5) and Hudson (3).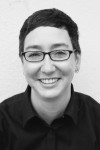 Debra Cleaver is the Founder and CEO of Vote.org, the leading non-partisan, nonprofit organization increasing voter turnout. Since 2016, Vote.org has registered close to two million voters, and run large-scale Get Out The Vote campaigns targeting tens of millions of low-propensity voters.
Debra is an alum of Pomona College and Y Combinator and is currently a DRK Fellow for Social Entrepreneurship. She frequently speaks at relevant conferences nationwide, including SXSW, Harvard Law, the Harvard School of Government, University of Michigan, and the SUMMIT Ideas Festival. Debra and her organization's work has been featured in The New York Times, Washington Post, MSNBC, C-SPAN, WIRED, SOCAP, Bloomberg, BBC, Buzzfeed News, Forbes, and more.
Other sessions: Beyond the Voter File: How Relational Organizing Can Expand the Electorate & Help Us Win