Tech for the Movement, Not the Billionaires
Session Type(s): Panel
Starts: Friday, Jul. 12 9:00 AM (Eastern)
Ends: Friday, Jul. 12 10:00 AM (Eastern)
Sometimes, the incentives of investor-driven, for profit technology are exactly counter to the long-term interests of our movement. Recently, a new generation of technology has been built using different, innovative models that put our movement first and sustainably fund themselves (and their organizations). Come hear from people building the technology backbone of our movement, using innovative new approaches to create tools that are built to amplify your work, not "disrupt" vulnerable industries for financial gain. And you'll get a glimpse of what's coming next.
Moderator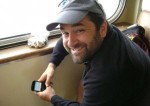 Brian Young is the co-founder and Managing Director at the Corporate Action Network, a hub to support campaigns fighting corporate abuse with innovative organizing technology and tactics. Previously, he directed John Kerry's digital operations in his political and official offices, including overseeing fundraising and organizing using Senator Kerry's 3-million+ contact email list and revamping the Senate Foreign Relations Committee's web presence. He also consulted on Howard Dean's ground-breaking Presidential campaign, ran a Congressional campaign, and, before getting involved in politics, was an award-winning documentary filmmaker.
Panelists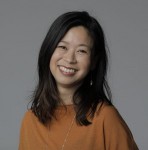 Cat joined United for Respect as Chief Technology Officer in May, 2016. She is leading the build out of a digital organizing platform, WorkIt, designed to connect people working in low wage jobs to resources, legal rights, and community support with the help of machine learning. Prior to joining OUR, Cat lead a team of technologists at Citizen Engagement Lab (CEL) in the creation and implementation of digital platforms and tools for progressive advocacy groups. She has also worked in public broadcasting, cryptography, and youth advocacy.
Cat received her Masters in Computer Science from Mills College and her Bachelor's degree in Psychology from Oberlin College.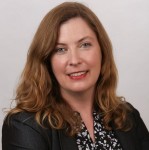 Ann Lewis is the CTO of MoveOn. She is a technical leader, architect, and active coder who is passionate about cultivating great engineering teams, and building tech that powers collective action at scale.
Other sessions: Screening: "The Great Hack"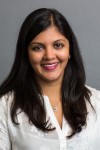 Palak Shah is a social entrepreneur, a leader in the social movement for workers' rights in the new economy, and a thought leader on the future of work. She serves as Social Innovations Director of the National Domestic Workers Alliance (NDWA), leading NDWA's national strategy on raising market norms and standards, building scalable and sustainable business ventures, and partnering with the private sector. Palak is also the Founding Director of NDWA Labs, the innovations arm of NDWA, which experiments with how technology can improve job access and job quality for domestic workers.
Previously, Palak led strategy and implementation of the Affordable Care Act at Wellmont Health System, and was a member of Massachusetts Governor Deval Patrick's Administration budget team and subsequently served as the Commonwealth's Deputy Director of Performance Management.
Palak is a Beck Visiting Social Innovator at Harvard Kennedy School's Social Innovation + Change Initiative and has served as a Job Quality Fellow with the Aspen Institute.