Screening: "The Great Hack"
Starts: Friday, Jul. 12 6:00 PM (Eastern)
Ends: Friday, Jul. 12 8:00 PM (Eastern)
How did Trump out-organize us online in 2016? And will it happen again?
Be afraid. Be very afraid. Data has surpassed oil as the world's most valuable asset, and it is being weaponized to wage cultural and political wars. We're in a battle for control over our most intimate personal details. The Great Hack uncovers the dark world of data exploitation through the compelling personal journeys of players on different sides of the explosive Cambridge Analytica/Facebook data breach that rocked the world.
Academy Award nominees Karim Amer and Jehane Noujaim (The Square, Control Room, Startup.com) have made a deeply layered, ethically complex, disturbing and riveting documentary. The Great Hack compels us to question the genesis of the information we consume daily and challenges us to think about what we give up when we tap that phone or keyboard and share ourselves in the digital age.
Sponsored by MoveOn & Front Page Live
Beer, drinks, pizza, popcorn & pretzels provided
Panel Discussion immediately to follow featuring
David Carrol (the New School professor who sued Cambridge Analytica for his data and exposed them to the world), Ann Lewis, CTO of MoveOn, Shireen Mitchell, data rights expert, and Joe Romm, EIC of Front Page Live
Moderated by Laura Dawn, ART NOT WAR
Moderator
Panelists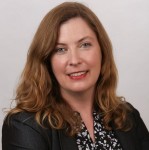 Ann Lewis is the CTO of MoveOn. She is a technical leader, architect, and active coder who is passionate about cultivating great engineering teams, and building tech that powers collective action at scale.
Other sessions: Tech for the Movement, Not the Billionaires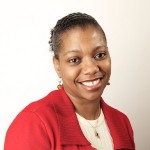 Shireen is founder of Digital Sisters/as, the first organization specifically focused on women and girls of color in technology and digital media, Shireen has been at the forefront of addressing the role that industries have played in discrimination and abuse of women. Shireen is founder of Stop Online Violence Against Women (SOVAW) (http://stoponlinevaw.com) — an initiative that collaborates with survivors, activists, organizations, lawmakers, and legislators to work together to create a safer and saner Internet culture that is inclusive of women and girls of color facing gendered and race-based threats. She is also co-founder of Human First Tech (http://humanfirst.tech ), a project cultivating technologies that center the needs of the community not just the networked individual.
Shireen has been named one of Fast Company's Most Influential Women in Technology, DC Tech Titan, DC's Top Ten most influential in Social Media, The Root 100: African-American Leaders of Excellence and GovFresh's 100+ Women in Government & Tech. She has been honored with the Social Citizen: Apps for Democracy DC, Community Technology Leader, Rising Star: Woman of Color in Technology, and Heroine in Tech awards.
Shireen was born and raised in the projects of New York City. She currently resides with her family in the Washington DC area, a city engrossed in government 2.0 politics.