Taboo Topics: How to Message Contentious Issues to Latinx Voters
Session Type(s): Training
Training Tag(s): Communications
Starts: Saturday, Jul. 13 9:00 AM (Eastern)
Ends: Saturday, Jul. 13 10:00 AM (Eastern)
With Latinx voters becoming the largest non-white ethnic voting bloc in 2020, democratic presidential candidates will have to address some of the most pressing issues affecting the Latinx community in the United States. From the status of Puerto Rico to the crisis in Venezuela, reproductive health care, or the tension of communicating to Latinx voters in English, Spanish or Spanglish—these are some of the taboo topics that candidates will be forced to answer. Latinx voters are paying close attention to how candidates are reacting to the issues they care about. So having culturally competent messengers and messages in the early stages of the presidential campaigns is no longer a second thought, it is necessary for any winning campaign.
Ideal participants work in communications or messaging strategy, but this session will be helpful for all organizers trying to engage the Latinx community.
Moderators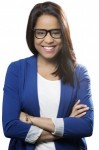 Johanny is the Associate Director of Latino Media and Communications at Planned Parenthood Action Fund. As a bilingual communications strategist and Spanish-language spokeswoman for Planned Parenthood Action Fund, Johanny focuses on engaging Latino and Spanish-speaking audiences across the country.
Prior to joining Planned Parenthood, Johanny was a Senior Account Executive at GMMB, an issue-advocacy communications firm in Washington, DC, where she developed advertising and communications strategies for leading nonprofits, foundations, and corporations.
While pursuing her undergraduate degree, Johanny served as a media affairs intern in the Obama White House. She also worked as an anchor and reporter for Noticias-WUFT, a Spanish-language newscast broadcast across 19 counties through Florida's NPR affiliate member stations. In 2012, Johanny gave a speech about higher education and immigration on the main stage of the Democratic National Convention. She earned her bachelor's degree in Journalism from the University of Florida.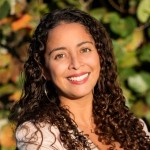 Born and raised in Caracas, Venezuela, Luisana attended the Universidad Central de Venezuela and the Institute Seni of Indonesia. She is currently the Hispanic Communications Director for the Florida Democratic Party and has successfully helped Democrats in the nation to draft and create messaging related to how to help Venezuelans, including a call for TPS for Venezuelans in the US and increase humanitarian aid to Venezuela.
Her professional background includes District Director for State Senator José Javier Rodríguez, Hispanic Press Secretary for the Bill Nelson for US Senate Campaign, and communications intern for the UNESCO International Institute for Higher Education in Latin America and the Caribbean.
Federico A. de Jesús is the Founder and Principal of FDJ Solutions, LLC, and has over 17 years of experience working at the highest levels of government, communications, and politics. De Jesús was the national Communications Director for Hispanic Media in the Obama for America 2008 Presidential and in the Office of the President-elect. Subsequently, he served for four years as a political appointee in the U.S. Department of Transportation as Associate Director for Governmental Affairs.
Prior to the Obama campaign, de Jesús worked for close to 8 years on Capitol Hill in several capacities. He was the Director for Hispanic Communications in U.S. Senate Majority Leader Harry Reid's office and he also served in a similar capacity for U.S. House Democratic Leader Nancy Pelosi. He also worked for Congressman Eliot Engel (D-NY), and for former Puerto Rico Resident Commissioner in Congress Aníbal Acevedo Vilá. More recently, de Jesús served as Deputy Director for the Governor of Puerto Rico's DC office. He is also the co-founder of BoricuActivatEd, and BoricuActívate, 501(c)(3) and 501(c)(4) groups respectively, that seek to empower, educate, and encourage civic engagement across the Puerto Rican Diaspora.
De Jesús appears regularly in the media as a political commentator. He has an M.A. degree in Social Enterprise from American University's (AU) School of International Service, and a B.A. in Communications, Legal Institutions, Economics and Government (CLEG) from AU's School of Public Affairs.