#RunAsYouAre 2020
Session Type(s): Training
Training Tag(s): Grassroots Organizing/Campaigns
Starts: Thursday, Jul. 11 9:00 AM (Eastern)
Ends: Thursday, Jul. 11 10:00 AM (Eastern)
Map your personal plan to run for local and state office in 2020—and win. Geared towards first-time female candidates, #RunAsYouAre is tailored for diverse women who have the passion to run but don't want to lose themselves in the process of political leadership. With 519,000 local and state offices up for grabs, we specialize in training women to run—just as they are—by building political capital, identifying what office to run for, mapping networks and identifying your why. Your voice is valuable, and your vision is needed. Learn from certified trainers who have run and won and know what it means to break barriers.
This training is ideal for first-time women candidates.
Moderators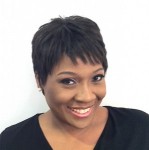 Jehmu Greene is the Founder and CEO of We Defend Truth, an organization fighting online disinformation by giving truth a digital ally. She has served as a television political analyst for the last 12 years, pioneered online voter registration as President of Rock the Vote and has trained thousands of women to run for office as a Founding Board Member and National Trainer for Vote Run Lead.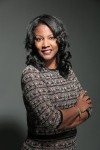 Tishaura Jones is the first woman to hold the office of Treasurer. She is the chief investment and cash management officer of the city and also oversees and manages the city's parking division. Since becoming Treasurer, Tishaura has increased transparency in city government, streamlined and modernized the parking division, improved returns on the city's investments, increased the overall financial health of city residents by reducing the number of unbanked households, and started a citywide children's savings program.
Prior to becoming Treasurer, Tishaura was a Missouri State Representative from 2008-2012 and was the first African American and First Female Assistant Minority Floor Leader.
Tishaura enjoys an active volunteer career as a member of the St. Louis Metropolitan Alumnae chapter of Delta Sigma Theta Sorority, Inc. She also sits on the boards of Wyman and People's Community Action Corporation.
Born in St. Louis, Tishaura has a Bachelor's degree in Finance from Hampton University, a Master's degree in Health Administration from the Saint Louis University School of Public Health, and is a graduate of the Executives in State and Local Government program at Harvard University's Kennedy School of Government. Prior to being elected Treasurer, Jones was employed as Vice-President of Municipal Finance for Blaylock Robert Van and as an adjunct faculty member at the Anheuser-Busch School of Business at Harris-Stowe State University.
Tishaura is the proud mother of Aden.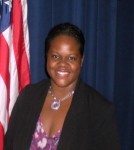 Lea is an award-winning activist who has successfully bridged the gap between the community and government agencies to bring about positive and lasting change in her community. Her greatest achievement includes being elected as the first–and youngest–African-American representative in the Binghamton City Council. She has 15 years of experience as a Community Organizer leading efforts on various social and environmental justice issues; quality education, health care, access to fresh foods and sustainable jobs.
She is the Coordinator of the UDiversity Educational Institute at Binghamton University. This Institute develops and provides diversity and inclusion trainings and programs for faculty, staff, and students at Binghamton University. Through her consulting firm she is working with non-profits and businesses in creating culturally responsive organizations. She is a National Trainer with Vote Run Lead training women on how to run for elected office and Co-Chair/Co-Founder of the Black Millennial Political Convention. She was recognized as one of tomorrow's leaders by Oprah magazine and the White House Project, and was honored with the President's Award by the Broome-Tioga Branch of the NAACP for her significant contributions to her community.