#ProgressivesToo: Dealing with Sexual Violence in Our Movement
Session Type(s): Panel
Starts: Thursday, Jul. 11 2:30 PM
Ends: Thursday, Jul. 11 3:30 PM
Room: 115B
If Progressives hope to claim the moral authority to lead in taking on sexual harassment and assault, we cannot look the other way when it happens in the progressive movement. This panel will focus on why we must believe survivors no matter who they accuse and best practices for supporting them. We'll discuss the balance between believing survivors and due process, the racialized history of believing survivors, as well as alternatives to the police/prison system, including models for justice that consider healing and growth, that progressives can put into practice internally and externally. This will be a space for progressives to have an honest conversation on the mistakes we've made and how we can, and must, do better.
Moderator
Panelists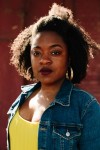 Charlene A. Carruthers is a Black, queer feminist community organizer and writer with over 10 years of experience in racial justice, feminist and youth leadership development movement work. She currently serves as the national director of the Black Youth Project 100 (BYP100), an activist member-led organization of Black 18-35 year olds dedicated to creating justice and freedom for all Black people. First politicized as an 18 year old while studying abroad in South Africa, her passion for developing young leaders to build capacity within marginalized communities has led her to work on immigrant rights, economic justice and civil rights campaigns nationwide. With a focus on intersectional liberation, Charlene's organizing capacities span across a broad range of topics and she currently serves as a board member of SisterSong, a reproductive justice organization that promotes solidarity among women of color. She is an Arcus Leadership Fellow and Front Line Leadership Academy graduate who has led grassroots and digital strategy campaigns for national organizations including the Center for Community Change, the Women's Media Center, ColorOfChange.org and National People's Action, as well as being a member of a historic delegation of young activists in Palestine in 2015 to build solidarity between Black and Palestinian liberation movements.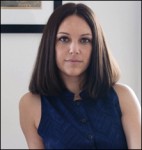 Shaunna Thomas is co-founder and co-Executive Director of UltraViolet, an organization of women and men fighting for women's rights, from politics and policy to media and pop culture. Shaunna has had a ten year career in progressive organizing, building progressive infrastructure projects and winning critical policy fights at the national level. Before founding UltraViolet, Shaunna was the Executive Director of the P Street Project, a 501c4 nonprofit dedicated to organizing progressive members of Congress and connecting federal legislative strategy with online grassroots mobilization efforts. Prior to that, Shaunna was the COO of Progressive Congress, a nonprofit supporting the policy and organizing work of the Congressional Progressive Caucus.