Moving Forward: Repealing the Muslim Ban for Good
Session Type(s): Panel
Starts: Thursday, Jul. 11 10:15 AM (Eastern)
Ends: Thursday, Jul. 11 11:15 AM (Eastern)
2019 marks two years since the first Muslim Ban Executive Order was signed. Since then the ban has separated thousands of families, leading to tragic outcomes in some cases including the recent death of young Abdullah in Oakland. A new Congress though presents new opportunities to repeal the Muslim Ban through legislative action. This session will recap the current status of the Muslim Ban and the campaign to end it, and look forward to next steps with an emphasis on legislative strategies through the new Congress. Participants will have the opportunity to break out in to regional groups and map plans to mobilize their members of Congress to champion the issue and legislation.
Moderator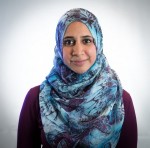 Zahra Billoo serves as the Executive Director of the Council on American-Islamic Relations, San Francisco Bay Area (CAIR-SFBA) office, the oldest and one of the largest CAIR chapter offices. Since joining in 2009, Zahra has led the organization through a period of six-fold growth. Today, she manages one of the largest CAIR offices in the country with a team of civil rights and social justice advocates dedicated to the empowerment of American Muslims through legal services, legislative advocacy, and community organizing.
Under Zahra's leadership, CAIR-SFBA has filed lawsuits against the United States Department of Justice, Abercrombie & Fitch, and Southwest Airlines, representing American Muslims facing discriminatory treatment. CAIR-SFBA has also significantly expanded its capabilities to provide know-your-rights sessions on a nearly weekly basis to mosques and community members in the San Francisco Bay Area, while also providing direct legal representation to Bay Area residents facing numerous civil rights violations, including FBI interviews, employment discrimination, airport harassment, school bullying, and hate crimes.
Zahra earned her undergraduate degrees from the California State University, Long Beach, and her Juris Doctorate from the University of California, Hastings. She is licensed to practice law in California.
Other sessions: Hijabi Power: The Badass Women Fighting Hate
Panelists
Mohammad Khan is a campaigner, strategist, and political organizer. He's currently the Campaign Manager at MPower Change, where he develops and directs campaigns to build the political and social capital of Muslim communities in the fight for justice for all people. Prior to joining MPower, Mohammad worked on electoral, issue, and civic engagement campaigns in New York, including gubernatorial and City Council races, coalition work on economic and criminal justice, and efforts to protect public education and expose political corruption. His work focuses on transformative movement-based organizing and building the power of marginalized communities.
Other sessions: New York State Caucus
Avideh Moussavian's advocacy at NILC focuses on reducing the vulnerability of low-income immigrants to deportation on account of their race, class, or gender. She has previously worked on immigration reform advocacy and state and local enforcement issues at the New York Immigration Coalition and directly represented immigrant victims of gender-based violence at Sanctuary for Families in New York City, including those in detention. She has served on the board of Families for Freedom, an anti-deportation community organizing network in New York City, and as a visiting professional with the Office of Public Counsel for Defense at the International Criminal Court. She holds a juris doctor from Boston University School of Law and a bachelor of arts from Columbia University.
Other sessions: Sanctuary Cities: From the Dirty Wars to the War against Immigrants and Black Bodies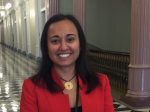 As Senior Legislative and Advocacy Counsel at the ACLU, Manar works on the intersection of issues impacting Muslims, Arabs, Middle Easterners, and South Asians, including immigration, national security and counterterrorism, and hate violence. Manar was previously the Deputy Policy Director for Immigration at the Obama White House Domestic Policy Council where she assisted with the development of the President's immigration strategy and worked to protect the rights of people against discrimination, harassment, and hate attacks. Manar also served as Policy Director at South Asian Americans Leading Together and led their work on immigration, profiling, and hate violence. She previously provided legal representation to domestic violence survivors at Legal Services of New York City, and worked with survivors charged with crimes at the National Clearinghouse for the Defense of Battered Women. Manar received her J.D. from Brooklyn Law School and her B.A. from Wellesley College.