Indigenous Voices Rising in the Progressive Landscape
Session Type(s): Panel
Starts: Saturday, Jul. 13 1:00 PM (Eastern)
Ends: Saturday, Jul. 13 2:00 PM (Eastern)
This panel explores the emerging digital culture of Indigenous participation and influence in the progressive landscape. Indigenous people have pioneered innovative uses of digital media for global connectivity and contestation. Digital and social media open up unprecedented opportunities for voice, and, in theory, participation in decision-making. There is limited understanding about how Indigenous voices are heard at times of major policy reform, and whether increased participation in digital media leads to increased democratic participation. Leading Indigenous influencers join the conversation with their experience. Three contemporary voices showcase Indigenous participatory media response to government policy initiatives.
Moderator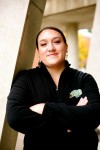 As North Dakota's Native Vote director, Prairie Rose works around the country with the Native American Leadership Program, with Wellstone Action to train and empower leaders, activists, campaign workers, and those seeking elected office.
Prairie Rose has served as a District 45 delegate to the North Dakota Democratic Convention since 2008 and as the Native American liaison to the DEM-NPL Executive Committee. In 2010 she ran for State Representative in North Dakota's 45th legislative district.
Prairie Rose believes in and emphasizes the interconnected nature of humanity and faith and the responsibility we all have to ensuring social accountability in communities of respect and opportunity – an understanding that lies at the core of her being. She brings her personal experience, as well as the perspectives of a wide range of social thinkers to her work, and believes that knowing personal truth, and building relationships based on values is fundamental to change work.
Other sessions: Indigenous Caucus (CLOSED)
Panelists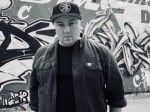 Anishinaabe. Dad. Comedy. Story over everything. I talk/yell/write for a living. I make @rmlpodcast & @sftlpodcast at @indianandcowboy. CEO of @makoonsmedia. He/Him.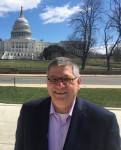 Mark Trahant, Shoshone-Bannock, is editor of Indian Country Today.
Other sessions: Reclaiming Native Truth to Change the Narrative