Going the Distance: Lessons from Winning the Largest Grassroots Campaign for Trans Rights
Session Type(s): Panel
Starts: Saturday, Jul. 13 9:00 AM (Eastern)
Ends: Saturday, Jul. 13 10:00 AM (Eastern)
After years of sustained attacks in state legislatures and by the Trump Administration, trans-led campaigns decisively won trans rights at the ballot box in 2018 in Anchorage, Alaska (53-47%) and Massachusetts (68-32%), in the process building the largest grassroots campaign for trans rights in U.S. history. Join veterans of the nationwide push for trans rights to discuss how the deployment of heart-forward, story-based, values-centric campaigns grounded in multidisciplinary, evidence-based strategies succeeded not only in changing minds, winning hearts, and generating momentum on trans rights, but also surfaced strategies for healing our country's divisions and securing the progressive solutions we seek in this moment of deep polarization.
Moderator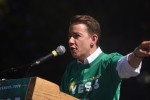 Kasey Suffredini (he/his/him) is a nationally recognized campaign strategist with 20 years of experience in campaign management, policy development, strategic communications, and grassroots mobilization. Kasey has a track record of designing campaigns that change narratives, pass legislation, win ballot measures, and drive momentum on seemingly intractable issues.
Kasey's campaign leadership has resulted in over 100 policy reforms in nearly every U.S. state and at the federal level, including a number of national firsts. These include leading the first statewide popular vote on transgender rights in U.S. history to victory by a landslide two-thirds margin (68-32%), partnering with the White House and federal Departments of Labor, State, and Education to make Family and Medical Leave, U.S. Passport and FAFSA programs inclusive of same-sex couples, winning legislation to create the nation's first statewide commissions on youth homelessness and LGBTQ aging, and passing comprehensive statewide transgender nondiscrimination protections for the first time in a Republican-controlled state.
Since launching Telos Strategies in 2015, Kasey has partnered with public school advocates, immigration reform leaders, social justice foundations, and universities to advise on coalition building, ballot and public education campaign development, business organizing, and bipartisan consensus building. He is also President of Strategy at Freedom for All Americans, the national campaign to win LGBTQ nondiscrimination protections nationwide.
Kasey is a sought after speaker and trainer on lessons from LGBTQ movement advocacy and their applicability to other social justice issues, and he is frequently quoted in TV, radio, podcast, and print outlets on political trends and LGBTQ issues. He has been honored for his advocacy by the New Leaders Council, the American Civil Liberties Union, Harvard Law School, and the National LGBT Bar Association.
Kasey received a B.A. from the University of California at Berkeley and a J.D. from Boston College Law School. After two decades up and down the East Coast, he now resides in Southern California with his fiance ́, Kristina Bigdeli, and their pug, Tini.
Panelists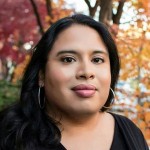 Raffi Freedman-Gurspan is a Deputy Director for the All on The Line campaign of the National Redistricting Action Fund, an affiliate of the National Democratic Redistricting Committee chaired by former US Attorney General Eric Holder.
Raffi was the Director of External Relations at the National Center for Transgender Equality (NCTE), where she oversaw public education and field organizing operations.
She was also both a Senior Associate Director for Public Engagement, where she served as the primary liaison to the LGBTQ community, and Outreach and Recruitment Director for Presidential Personnel at the White House from 2015-2017. Raffi was the first openly transgender staffer to work at the White House.
Raffi currently sits on the United States Holocaust Memorial Council as an appointee named by President Barack Obama. She is also a board member of SMYAL, a service provider based in Washington, which works with LGBTQ youth.
Raffi has worked in non-profit and government sectors for nearly a decade. Her career includes prior employment at NCTE as Policy Advisor for the Racial and Economic Justice Initiative; a Legislative Director in the Massachusetts House of Representatives; LGBT Liaison for the City of Somerville, Massachusetts; and Raffi worked with the Massachusetts Transgender Political Coalition, and assisted in gender studies course and research work at Boston University.
A graduate of St. Olaf College in Minnesota, Raffi was adopted from Honduras and grew up in Brookline, Massachusetts.
Krina currently serves as Associate Director of State Public Policy and Government Affairs at Biogen, a publicly-held global biotechnology company, where she leads government affairs in Massachusetts – the location of its global headquarters – as well as other Northeast states. Krina previously served as Coalition Director for the successful Yes on 3: Freedom for All Massachusetts (FFAM) ballot campaign, which resulted in 68% of the electorate voting to protect the state's transgender public accommodations law from repeal at the November 2018 ballot. She previously served as Senior Associate of Government Affairs on the legal team at athenahealth, where she coordinated all aspects of state and federal lobbying at the growing health information technology company. Prior to that, she served as Director of Legislative and Political Affairs at MassEquality, the leading LGBTQ advocacy organization in the state, where she helped launch the Freedom Massachusetts legislative campaign to provide non-discrimination protections to the transgender community. She also served for six years as Government Affairs Associate at The Suffolk Group, a Beacon Hill lobbying firm, where she specialized in health care and provided legislative and regulatory counsel to various corporate interests, trade associations, labor unions, and non-profit organizations. Prior to that, Krina served at the Massachusetts Department of Public Health, where she coordinated an Advisory Council of various health care stakeholders and produced a Legislative Report on the implementation of a health disparities section of the 2006 Massachusetts Health Care Reform Act.
Krina was admitted to the Massachusetts Bar in 2008 after graduating from Suffolk University Law School, where she was President of the Health and Biomedical Law Society. She obtained a Masters degree in Health Policy and Management from the University of Southern Maine's Edmund S. Muskie School of Public Service and a Bachelors of Science degree in Biology and a minor in Communications from the University of Maine.
Krina is active in the community and serves on the Board of Directors of the Women's Bar Association (WBA) of Massachusetts and co-chairs the organization's Legislative Policy Committee that advocates for a variety of social justice issues. Krina is also a co-founder of Boston Young Healthcare Professionals, a 501(c)(3) non-profit organization she created that provides a forum for health professionals to connect and use their career to positively impact the community.
Krina is a recipient of the 2018 Massachusetts Lawyers Weekly honor for Excellence in the Law – Up & Coming Lawyers. The Freedom for All Massachusetts Coalition that Krina managed was also the recipient of the Boston Bar Association's Beacon Award for Diversity and Inclusion in the Empowerment category – a powerful advocate who works to create systemic change in the wider community, advancing civil rights, access to justice, and/or diversity and inclusion, and amplifying the voices of underrepresented groups.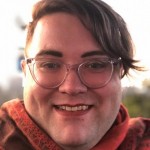 David Topping (she/they) is the Director of Advocacy and Civic Engagement at the Equality Federation, the movement builder and strategic partner to state-based organizations advocating for LGBTQ people. David works with state-based LGBTQ organizations to craft smart, effective legislative and electoral campaigns that build political power and allow supporters to take action in their communities.
They were the Field Director for the historic winning Yes on 3 campaign in Massachusetts, supervising a department of over 60 full time and part time organizers and canvassers. David previously led programs in Michigan, Florida, Pennsylvania, Arizona, Texas, and Illinois. Their work in Massachusetts was a groundbreaking success, building the leadership of transgender people, having more than 100,000 conversations with voters, and ultimately winning the first statewide referendum on transgender rights in the nation.
David is currently based near Detroit, MI.