Election Security is the Single Most Important Issue in Our Elections Today
Session Type(s): Panel
Starts: Saturday, Jul. 13 9:00 AM (Eastern)
Ends: Saturday, Jul. 13 10:00 AM (Eastern)
What is the ultimate form of voter suppression? Not having your vote count. What did we learn from the 2016 election? We learned that the risk of election manipulation is a real risk. How can voters, activists, election officials and legislators face this challenge? By understanding how our election systems are vulnerable and what needs to be done to protect them. By learning how the agenda of large corporate voting machine vendors could be affecting who represents us. Join our panel to find out how one county changed its entire slate of elected officials by focusing on election security—and the techniques that you need to take back home to your local elections to ensure that your vote gets counted as you intended.
Moderator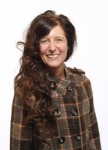 Lulu Friesdat is a Co-Founder of SMART Elections, a new non-partisan project dedicated to elevating the issue of election reform to an urgent national priority.
She is journalist and filmmaker whose election security investigations have received over 4 million views on Now This. They've also resulted in a top Florida election official's conduct being declared illegal, and voting machines in Wisconsin being decertified. Her work has been featured in Politico, MSN.com, the Young Turks, The Hollywood Reporter, The Christian Science Monitor, Salon, and Truthout. She has worked as an editor and producer in broadcast television for over 10 years, including assignments with NBC, CBS and ABC News/Nightline where she contributed to Emmy award-winning coverage. Her first documentary Holler Back – [not] Voting in an American Town was featured in The Hollywood Reporter as part of a group of "thoughtful and provocative" films being made by women. It received a Best Documentary award and aired on public television.
Panelists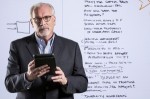 Richard DeMillo is the Charlotte B. and Roger C. Warren Professor of Computing at Georgia Tech. He founded and directs the Center for 21st Century Universities, Georgia Tech's living laboratory for fundamental change in higher education. His 2015 book Revolution in Higher Education, published by MIT Press, won the Best Education Book award from the American Association of Publishers and helped spark a national conversation about online education. Previous positions include: Chief Technology Officer for Hewlett-Packard; Director of the Computer Research Division for the National Science Foundation; Director of the Software Test and Evaluation Project for the Office of the Secretary of Defense; and faculty positions at the University of Wisconsin; Purdue University; and the University of Padua, Italy. His research includes numerous articles, books and patents in software engineering, cryptography, and cyber security. He holds what is believed to be the only patent on breaking public key cryptosystems. He has served as a foreign election observer for the Carter Center; and on boards of public and private cybersecurity and privacy companies, including RSA Security and SecureWorks. He is a fellow of both the Association for Computing Machinery and the American Association for the Advancement of Science.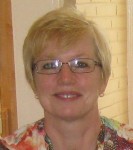 Rhonda (Ronnie) Martin was research coordinator for the National Science Foundation Software Engineering Research Center (SERC), a national consortium of universities and industrial members. She managed the SERC research program and coordinated all governance activities for NSF, seven universities, and thirty leading industrial and government software development organizations. SERC was widely considered to be among the most successful university-based industrial software engineering research consortia. Ronnie helped lead the team that produced one of the first large-scale mutation-based software testing tools for Defense applications. She was also Manager of the Software Test and Evaluation Project (STEP) that developed new Department of Defense (DoD) guidance and policy for the testing of computer software for mission-critical applications. One of STEP's major achievements was to successfully coordinate the evaluation of tests for the Patriot Air Defense System. She also directed a National Security Industrial Association Task Force that investigated problems associated with the software crisis faced by the DoD. Ronnie was formerly a software engineer with IBM Corporation developing avionics software for the Space Shuttle. She is the co-author of the book Software Test and Evaluation.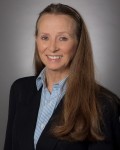 Virginia Martin has been the Democratic Election Commissioner in Columbia County, New York since 2008. She has a Ph.D. from Rensselaer Polytechnic Institute in rhetoric and communication. Since the introduction of optical scanners in 2010, she and her Republican counterpart have conducted hand-counts of paper ballots on every race, for every election. They have developed an efficient, prompt, cost-effective, and fully secure bipartisan process that welcomes public oversight. Its modest funding is spent locally on appreciative and well-trained poll workers. She has given interviews to local media and on public radio about her county's vote-tabulation process; and has presented the methodology at the American Statistical Association, the Take Back the Vote conference in Berkeley, California, and the Election Verification Network.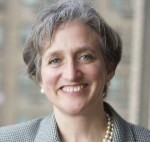 Stephanie Singer, consultant at Verified Voting, is a recognized expert on risk-limiting audits. She has assembled, analyzed and explained data for private business, public agencies, campaigns and election oversight.  She has led work on projects such as designing a risk-limiting audit pilot for the Orange County Registrar of Voters and, at Free & Fair, developing open source software to support risk-limiting audits for the state of Colorado. From 2012-2016 she served on the Philadelphia County Board of Elections — including one year as chair — improving communication, modernizing processes, rooting out corruption and protecting voters' rights. She won the post by defeating a 36-year incumbent in a citywide election. Singer co-chaired the statewide Election Reform Committee of the County Commissioners Association of Pennsylvania and is an active member of the national Election Verification Network. Singer studied math and computer science at Yale and Stanford, completed a Ph.D. at New York University and earned tenure from Haverford College. She has written two books on mathematical physics.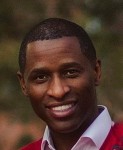 Commissioner Bennie Smith was appointed to the Shelby County Tennessee Election Commission in April 2019. He works in analytics and innovation. Smith's research is credited for uncovering an extraordinarily high-risk tampering mechanism and provides a new method for analyzing questionable election results. That research was part of a proof of concept he developed with Black Box Voting to examine election system vulnerabilities. It is the foundation for the AUDIT USA Ballot Image Project. The work was covered in a Bloomberg Cyber Security Segment. He was also profiled in a cover story by Bloomberg Businessweek for discovering election irregularities at a Memphis precinct. Smith operates Smartsoft, a consulting firm that provides software, analytics, process automation, corporate finance counsel, campaign strategy and demographic turnout analysis for individuals, fortune 50 enterprises, and political campaigns. He is known for his predictive analytics and proprietary method to forecast turnout and he has advised candidates in nearly every elected office in Shelby County. Smith's research has been presented to election officials, elected officials and at security panels around the country.