Digital Lessons from 100 Activists
Session Type(s): Training
Training Tag(s): Basic Online Organizing
Starts: Thursday, Jul. 11 2:30 PM (Eastern)
Ends: Thursday, Jul. 11 3:30 PM (Eastern)
We donated to, signed up for email, followed on social, and otherwise engaged and researched 100 activists. Join us to see the state of the industry, where we're succeeding, where we're failing and what we can do about it.
This training is best suited for those involved in digital execution and communications.
Moderator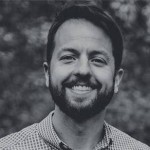 With 16 years of experience, Eric leads Bigwidesky's digital practice, specializing in strategy and analytics for story- and data-driven brands. He is driven to take a brand's intentions and create a model by which that brand can measure its influence.
Eric came to the marketing world after earning his MA in Germanics from Portland State University and an MBA from Western Washington University. His study of language led to an interest in systems and data and inspired an early career focus in data-driven marketing and analytics. Having taught himself the nuts and bolts of modern marketing, such as code, Eric's career expanded into how to use these systems and channels to achieve specific goals, into marketing strategy.
Eventually he delved into complex multi-channel projects and systems development. He established an online auction system for RunningShoes.com, managed e-commerce websites for Hilton and eventually crafted Microsoft's social media analytics practice.
In more recent years, Eric led digital strategy for a 200-person, 1,600-client agency and has been a featured speaker for a number of conferences and organizations including the Data & Marketing Association, the Association of Fundraising Professionals, Full Sail University, and more.
Other sessions: Next Level Content Creation and Optimization