Building Political Coherence towards 2020: Making Palestine Part of the Progressive Agenda
Session Type(s): Training
Training Tag(s): Grassroots Organizing/Campaigns
Starts: Friday, Jul. 12 1:30 PM (Eastern)
Ends: Friday, Jul. 12 2:30 PM (Eastern)
In 2018, 31 Democratic representatives cosponsored the first-ever bill to protect the human rights of Palestinian children. Prominent Senators now publicly back the constitutional right to engage in boycott campaigns for Palestinian rights. This training will provide attendees with the skills to join in successful political advocacy to advance of freedom, justice, and equality for the Palestinian people within a progressive framework. Topics will include base building for legislative campaigns, messaging to center values, and translating grassroots power into policy gains. With the 2020 elections process underway, this is an opportunity for all movements for justice to push elected leadership to be responsive to constituents and communities.
This training will help both newer activists and more seasoned organizers refine their skills to harness the power of the grassroots to make demands of policy makers.
Moderators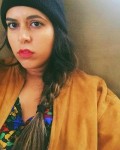 Zaina is a daughter of the Palestinian diaspora and for the last two years has been an organizing member of the Dream Defenders, a youth-led abolitionist organization in the state of Florida. Prior to Dream Defenders she did communications for the Fight for $15 Campaign and Southerners on New Ground. She has been an organizer in the U.S. South for the last 10 years because she believes in building working-class anti-imperialist power.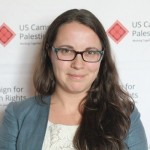 Leah joined USCPR in 2017. In addition to managing USCPR's national advocacy, Leah organizes locally in DC around racial justice, gender justice, and safety beyond policing, including with the Occupation Free DC campaign. She has steered a successful campaign to defeat a youth curfew proposal, helped win increased campus resources to support survivors of sexual violence, and organized trainings to facilitate those most impacted by state violence and gender-based violence to speak truth to power and transform policy. Prior to her work at USCPR, she worked with the Friends Committee on National Legislation and organized with Students for Justice in Palestine.