Birddogging 101
Session Type(s): Training
Training Tag(s): Grassroots Organizing/Campaigns
Starts: Thursday, Jul. 11 3:45 PM (Eastern)
Ends: Thursday, Jul. 11 4:45 PM (Eastern)
The escalation of activism demands for a middle step between requests and grievances, a form of lobbying that isn't done behind closed doors and truly holds public officials accountable: The answer is a tactic called "birddogging."Birddogging is when you ask a public official or aspiring candidate to do something you care about, in person, and in public. Birddoggers apply pressure directly to a target who has the power to give us what we want, and it works! Al Gore was birddogged before issuing support for cheaper AIDS drugs in Africa. McCain was birddogged before he cast his vote that saved the ACA. In this training, we'll teach you how to step up and make your legislators work for you.
If there's change you'd like to see and you know who has the power to make that change happen, this training is for you.
Moderators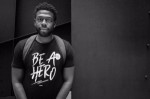 Darius Khalil Gordon is the new National Field Organizer for the Center for Popular Democracy. Part of the Fight Back initiative, Darius plans on bringing his energy and years of experience as a lead organizer for Citizen Action of New York and National Organizer for the Gathering for Justice to the table. Darius first came to New York to serve as African American and Youth director for a State Assembly campaign. When the campaign ended, he began work with the Working Families Canvassing and Fundraising team where he expanded his knowledge and practical skills for electoral and social justice work. In early 2014, Darius started as a community organizer for Citizen Action of New York, working on and winning campaigns such as Fight for $15, paid sick leave, and paid family leave .He has also has victories in the criminal justice field being a member of the Justice League NYC, where they helped get Raise the Age legislation passed in New York state, making now illegal to house 16 and 17 year olds in adult jail and prison facilities.He is a Washington D.C native who studied African and African American studies at Penn State University.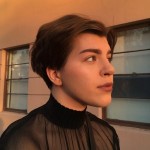 Kiki Hackett is the Western Organizer for Housing Works, the nation's largest community-based AIDS and HIV service organization. Though Kiki travels around the southwest and west coast teaching birddogging tactics, they are based in Phoenix, Arizona, where they live with their dog, Mischka, and two bunnies, Cori and Stella.
They've worked as a coalition co-founder, campaign regional director, and within both academic and public library systems. Their energy is now primarily focused on community-led action for healthcare system reform and gender equality.