Using SEO for Social Change, Profit and Fame
Session Type(s): Training
Training Tag(s): Advanced Online Organizing
Starts: Thursday, Aug. 2 2:30 PM (Central)
Ends: Thursday, Aug. 2 3:45 PM (Central)
Room: R04
SEO is straight-up magical. It's free, easy and can drive millions of visitors to your website. We'll show you how we used SEO to secure top Google placement for almost any voting-related search, allowing us to run the largest—and cheapest—voter engagement program in America. During the training, you'll learn five things you can immediately do to your website to improve your search engine ranking and reach more visitors without spending money. This is an intermediate to advanced level training for people who love the internet, love user-generated content, know HTML and have administrative access to at least one website. Bring your laptop so you can get under the hood of your website and start making changes.
Trainers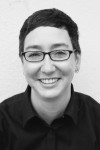 Debra Cleaver is the Founder and CEO of Vote.org, the leading non-partisan, nonprofit organization increasing voter turnout. Since 2016, Vote.org has registered close to two million voters, and run large-scale Get Out The Vote campaigns targeting tens of millions of low-propensity voters.
Debra is an alum of Pomona College and Y Combinator and is currently a DRK Fellow for Social Entrepreneurship. She frequently speaks at relevant conferences nationwide, including SXSW, Harvard Law, the Harvard School of Government, University of Michigan, and the SUMMIT Ideas Festival. Debra and her organization's work has been featured in The New York Times, Washington Post, MSNBC, C-SPAN, WIRED, SOCAP, Bloomberg, BBC, Buzzfeed News, Forbes, and more.
Other sessions: Everything You Know about Voter Turnout is Wrong