Everything You Know about Voter Turnout is Wrong
Session Type(s): Training
Training Tag(s): Grassroots Organizing/Campaigns
Starts: Thursday, Aug. 2 2:00 PM (Eastern)
Ends: Thursday, Aug. 2 3:15 PM (Eastern)
Without effective intervention, 40 million people who voted in the 2016 election will won't cast ballots in 2018. These 40 million voters are overwhelmingly progressive: they're young, they're people of color, they're unmarried women, and they are the New American Majority. This situation is tragic, but it's also preventable, as long as you're willing to ignore conventional wisdom about increasing voter turnout. In this session you'll unlearn some fundamental "truths" about voter turnout and hear about the latest research in what actually does increase voter turnout. You'll leave ready to run hyper-effective GOTV campaigns in 2018 by targeting the 65% of Americans who are considered "low propensity" voters this year.
Trainers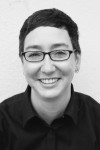 Debra Cleaver has been working at the intersection of technology and democracy since 2004. She is the founder of VoteAmerica, Vote.org, ElectionDay.org, Long Distance Voter, FutureVoter.com, and Ready Set Vote. She's an alum of both Y Combinator and Pomona College, and a former DRK distinguished entrepreneur. Debra's work has been featured in The New York Times, Washington Post, MSNBC, C-SPAN, WIRED, SOCAP, Bloomberg, BBC, Buzzfeed News, Forbes, and more. When she's not working or sleeping, Debra can be found hanging out in San Francisco with her her 19 year old cat, Ramona Quimby Cleaver (aka Mona).
Other sessions: Using SEO for Social Change, Profit and Fame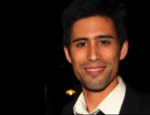 Daniel joins the the Analyst Institute as a part of the Training and Outreach team. In this role, he focuses on connecting organizations and campaigns with best practices and the most cutting edge experimental learnings. Prior to AI, Daniel spent 8 years managing civic engagement and policy campaigns in Colorado. Most recently, Daniel served as the founding Program Director at the Colorado Civic Engagement where he helped build the state's C3 infrastructure. And before joining the Roundtable Daniel served as the Political Director at Colorado Organization for Latina Opportunity and Reproductive Rights where Daniel managed the organization's legislative and civic engagement programs. Daniel has worked on campaigns ranging from defeating the first Personhood Amendment in 2008 to passing Colorado's landmark Voter Access and Modernized Elections law in 2013.