Social Listening Matters: How Understanding the National Conversation Will Help Us Win in 2018
Session Type(s): Training
Training Tag(s): Advanced Online Organizing
Starts: Saturday, Aug. 4 3:00 PM (Eastern)
Ends: Saturday, Aug. 4 4:15 PM (Eastern)
Room: R02
While the right uses social media to label voters for manipulation, progressives are better served in the 2018 elections and beyond by using social media to better understand what issues matter to voters, what language they are using to talk about issues and what lenses they use when looking at the issues. Social listening is key to bringing the resistance more deeply into the political process. Social media is filled with voices of real people who are crying out for progressive change. This training focuses on tools and methods for discovering what real people are saying on social media—and how understanding the national conversation will help us better connect with voters, energize our base and deradicalize the opposition.
Trainers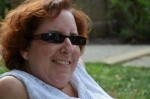 Beth brings 20+ years of communication and marketing background to politics where she has consulted for numerous House campaigns, non profits and unions. Beth travels the country doing 2 and 3 day digital organizing trainings and working with clients on implementing a digital strategy that respects their organizational goals. As a contributing blogger at epolitics.com and avid activist, Beth shares her knowledge to help the progressive movement use digital with offline to win. In her downtime she can be found at the nearest shoe store, a Nats game or country concert.
Other sessions: The Facebook Algorithm: Friend, Not Enemy
Alan Rosenblatt is a social media and online advocacy strategist for the Center for American Progress/CAP Action Fund. Alan taught the world's first internet politics course at George Mason University in 1995. He founded the Internet Advocacy Roundtable; teaches internet politics at Johns Hopkins, Georgetown, and American Universities; blogs at BigThink.com, DrDigipol.Tumblr.com, and occasionally at HuffingtonPost.com, TechPresident.com, and KStreetCafé.com; serves on E-Democracy.org's board of directors; and was a 2008 fellow at George Washington University's Institute for Politics, Democracy & the Internet. Alan has a Ph.D. in Political Science from American University. On Twitter @DrDigipol, @ProgressLeague, and @CAPAction.