Saving Millions with Earned Media: How to Organize Kick-Ass Press Events and Get Your Campaign Covered
Session Type(s): Training
Training Tag(s): Communications
Starts: Thursday, Aug. 2 11:30 AM (Eastern)
Ends: Thursday, Aug. 2 12:45 PM (Eastern)
Back by popular demand! Earned media can be one of the most important (free) resources on your campaign, especially when you are strapped for cash. Our exercise-based curriculum will help you learn hands-on how to plan and execute a great press event—and generate thousands of dollars in media for your campaign.
Trainers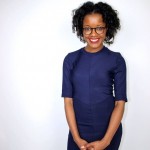 Jasmine Gales is a Memphis, Tennessee native with a burning desire to see reform in policy and electoral politics that reflects the needs of marginalized and underserved people, especially Black communities. She has pushed for civic engagement in grassroot communities by establishing a Neighborhood Advisory Board in Goodlettsville, TN and by developing Nashville's first Black Millennial Voter Registration Rally. She spent the summer of 2016 working with the Lawyers Committee for Civil Rights Under Law, in Washington, D.C., which further ignited her preexisting passion for civil rights and social justice. After graduating with a M.P.A from Tennessee State University, Jasmine relocated to D.C. to work at the nexus of progressive politics and civil rights. She has been named a Rising Star by the American Society of Public Administration, and is on a continued mission to use her skill to bring the voices that matter most in Democracy to the decision making table.
Other sessions: Fundraising 101: Donor Research and Baller Asks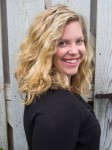 Lucy Olena is a progressive trainer and strategist who helps turn activists into organizers and candidates into elected officials. She currently serves as the Training Director for the Progressive Change Campaign Committee, where she teaches hundreds of bold progressive candidates at the federal, state, and local level how to run and win campaigns. She has spent over a decade organizing communities in support of various issues and candidates, from Oregon to Connecticut, from Michigan to Texas, and everywhere in between. Lucy is a nationally-recognized trainer, regularly presenting for the State Innovation Exchange, the Young Democrats of America, Emerge America, the National Democratic Training Committee, and others. Lucy lives in Denver, Colorado where she serves as a board member for Emerge Colorado, Colorado Young Democrats, the Colorado Blueflower Fund, and the Whittier Neighborhood Association. When she's not in the classroom, Lucy can be found whipping up a good meal at home with her wife Charley and their lab-mix Perseus.
Other sessions: Fundraising 101: Donor Research and Baller Asks