Robots with Canvass Packets: The Future of Digital Organizing
Session Type(s): Panel
Starts: Thursday, Aug. 2 3:30 PM (Eastern)
Ends: Thursday, Aug. 2 4:45 PM (Eastern)
Room: 219
For the past decade, Democratic campaigns and progressive advocacy groups have largely kept their "digital" and "organizing" strategies separate. With the rise of new digital organizing technologies and their increasingly widespread utilization among smaller campaigns and organizations, 2018 is the year that digital can meet field organizing in a meaningful way. From automated workflows to volunteer recruitment, event follow-ups, and GOTV, this panel will discuss what they're seeing on the ground in 2018, and what is possible heading into 2020 and beyond.
Moderator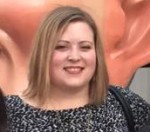 Amanda is the General Manager of Organizing at NGP VAN. Previously, she spent five years in the Product department, working with national and international clients to improve and develop new features that help campaigns and organizations maximize NGP VAN's organizing tools to win in the field. Amanda believes strongly in marrying new technology with traditional organizing best practices to achieve efficient, grassroots-driven field campaigns. She has also spent more than a decade working in field and get out the vote (GOTV) operations on local, state, and national campaigns. Most recently she served as the Statewide GOTV Director for both Senator Elizabeth Warren and Senator Ed Markey in her home state of Massachusetts.
Panelists
Lauren is a senior advisor and digital director in Senator Elizabeth Warren's official government office. She served as digital director for Elizabeth Warren's Senate campaigns from 2012-2018, managing all online communications, organizing, and fundraising.
From 2013-2014, she was a senior director at the digital marketing firm Bully Pulpit Interactive. Most notably, Lauren led BPI's work on Marty Walsh's underdog mayoral campaign in Boston and served as the campaign's digital director.
Prior to joining the Warren campaign, Lauren was one of the first employees at Blue State Digital. As director of online communications, she developed online advocacy, fundraising, and social media programs for more than 100 political campaigns, advocacy groups, and nonprofit organizations.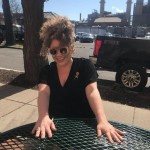 Tessa Simonds is the Director of Grassroots Mobilization at the Democratic National Committee, where she oversees the party's digital organizing and national digital support programs.
She most recently served as interim Digital Director at the DNC, where she oversaw the digital program. Prior to the DNC, Tessa served as the Digital Director for the Texas Democratic Party, where she managed a team of five staff.