New Phone Who Dis? How to Text Your Community and Not Be Gross
Session Type(s): Panel
Starts: Friday, Aug. 3 2:00 PM (Eastern)
Ends: Friday, Aug. 3 3:15 PM (Eastern)
Mobile has become a vital part of progressive campaigns, advocacy organizations, and other movements; and it gives practitioners the opportunity to reach people where they are. Sometimes, investing in mobile can help make the difference between winning and losing. We'll provide an overview of the differences between subscription and peer-to-peer SMS, how they work together (and how they don't), and offer recommendations for your campaign or organization's mobile strategy.
Moderator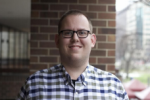 Ben Dotson is the Vice President of Digital at EMILY's List where he oversees digital fundraising, communications and organizing efforts for the organization, including the email, social media, text messaging and creative programs.
Most recently, Ben served as the Deputy Digital Director at EMILY's List during the record-breaking 2016 election cycle. Prior to joining EMILY's List, Ben was a Senior Digital Strategist at the Smoot Tewes Group, where he managed aggressive email, social media, and advertising campaigns for a range of clients in the energy, environment, conservation, and electoral sectors. From 2011 to 2014, Ben served in the Obama administration at the US Department of Energy, where he managed the agency's digital reform program, a cutting-edge effort to centralize and modernize the agency's digital communications infrastructure and staff. Ben started his career in LGBT and youth organizing and worked on a number of state and local campaigns in Michigan.
Ben is a native of Tennessee. He is a graduate of Central Michigan University with a Bachelor of Arts in Political Science and Music and George Washington University with a Masters in Political Management. In his free time, he is an avid film buff and foodie, and tries to make progress on his growing stack of to-read books.
Panelists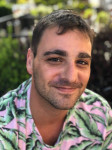 Lloyd is the principal of Banter Messaging, a conversational marketing firm. An extremely early adopter of SMS, he helps organizations, campaigns, and brands build long term, authentic relationships through text messaging.
Before founding Banter, Lloyd was the Director of Solutions at Hustle, SMS director at Hillary for America, and Director of Non-Profit Solutions at Upland Mobile Commons.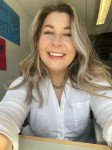 Meg DiMartino currently serves as the Organizing Chief of Staff at the DNC where she helps run the national organizing team, manage the day to day workflow, and help support state distributed programs. She spent the 2022 cycle in this role and as the Distributed Organizing Director for the Warnock for Georgia runoff in December. Meg has been at the DNC since 2018 and served prior as the Digital Organizing Director where she managed the IWillVote website and program for the 2020 cycle and previously as the Northeast Mobilization Director helping support state parties run strong digital campaigns. Meg believes you get what you organize for and is thrilled to be part of this organizing program at the DNC!