Latinx Voting Power! El Poder de las Latinas en las Elecciones
Session Type(s): Panel
Starts: Thursday, Aug. 2 3:30 PM (Eastern)
Ends: Thursday, Aug. 2 4:45 PM (Eastern)
Latina/x voters have the power to change the vote and are highly influential at the national level. There are about 12 million Latina/x people who are voting-age U.S. citizens. Many groups have been reaching out to these voters, but there's still a lot of opportunity to organize in these communities. Want to know where the openings are, what works and doesn't, and how we can move the needle on Latinx voting in the US? Join us!
Moderator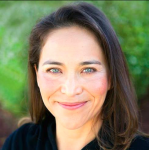 Xochitl Oseguera is senior campaign director for MomsRising, a million-member grassroots organization advocating to increase family economic security, decrease discrimination against women and moms, and build a nation where businesses and families can thrive. Oseguera helps lead the organization's highly successful work to educate and mobilize mothers, both online and on-the-ground, on issues relating to immigration, economic justice, child health, gun safety, criminal justice reform, and other vitally important issues. She heads MomsRising's Spanish-language initiatives, and engages with bilingual Latina mothers in the vibrant, fast-growing community she helped create, MamásConPoder.org.
Panelists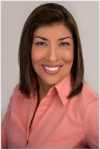 Lucy Flores is a former Assemblywoman and current candidate for Congress in Nevada's 4th District. The daughter of immigrants, Lucy grew up in North Las Vegas. When Lucy was 9, her mother left, leaving Lucy to care for her siblings. Lucy fell in with the wrong crowd and slipped through the cracks, eventually ending up on juvenile parole and dropping out of school. But, through hard work and the investment of people who believed in her, she got her GED, enrolled in community college and earned her B.A. from USC. From there, she worked her way through Law School and ran for office to represent her community. Lucy doesn't have the background of a typical politician, but she has experienced firsthand the difference an investment in people can make. Ensuring that every Nevadan has the opportunity to succeed is what inspired to run for Congress.
I work for SEIU, a union with 2 million members united by a belief in
the dignity and worth of working people and the services they provide.
We are dedicated to improving the lives of working people and their
families and creating a more just and humane society.We represent over 300k members who are immigrants from all corners of the world. They are doctors, university faculty, nurses, janitors, social services providers, security officers, nursing home workers, and airport employees. My immigrant working class family experience has shaped how I view the world. Through my life experience and union work I have doubled down on my belief that we must leave a better world for future generations and therefore we must strive every day to change the balance of power in this country to benefit low wage people , people of color and women.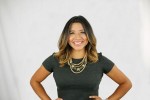 María Urbina is Indivisible's National Political Director leading national political strategy and electoral campaigns. In this role, Urbina is charged with developing Indivisible's national electoral engagement strategy by defining electoral objectives, priorities and targets and leading Indivisible's grassroots national endorsement program to grow independent political power and usher progressive gains in all 435 congressional districts.
Other sessions: Digitally Organizing the Latinx Generation