Inclusion Riders for the Movement: Why Inclusive Hiring is Just as Important as Inclusive Elections
Session Type(s): Panel
Starts: Friday, Aug. 3 5:15 PM (Eastern)
Ends: Friday, Aug. 3 6:30 PM (Eastern)
Much of the movement's focus has been on the barriers electing candidates. But what about the staffers who make their offices function, select their priorities, or help communicate those priorities to the general public? Studies show that our movement is failing to achieve meaningful inclusive hiring. Worse, the movement is losing critical support from Millennials and Gen Zers who feel like the system simply is working to advance their interests. Hiring more voices of color, and recruiting them earlier could transform the movement and help us win. Hear from staffers who've successfully navigated these challenges and are working to ensure doors stay open behind them.
Moderator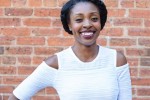 Nina Smith – Co-owner + Managing Partner, Megaphone Strategies
Nina serves as managing partner at Megaphone Strategies where she oversees media relations services, coaching, booking and pitching strategy for the firm. With more than a decade of political and communications experience, Smith has represented top officials at the the local, state and national levels. She served as deputy press secretary in the Obama Administration at the U.S. Small Business Administration, and has worked as publicist at the TheRoot.com. She's also served as press secretary for the U.S. House of Representatives Committee on Financial Services, under Ranking Committee Member Congresswoman Maxine Waters (D-CA). She spent four years working in Maryland Governor Martin O'Malley's communications shop, and later served as chief spokeswoman during his second term. Born and raised in the D.C. metro area, she is a proud graduate of Morgan State University.
Panelists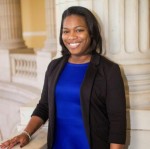 Akilah R. Ensley, a dedicated political strategist, community organizer, and fundraiser. She has experience in building coalitions, program development, fundraising, and community and political engagement. Most recently, she founded and manages Invictus Strategy Group, a general consulting group managing both political and non-profit fundraising, political engagement, and field strategy. Akilah worked as Deputy Field Director for Project Vote and Program Manager for the Everybody Votes Campaign. Over the last 12 years, she has worked numerous campaigns including Kay Hagan for US Senate, President Obama's 2012 Presidential Campaign, Regional Field Director for Erskine Bowles for US Senate. Prior to that, she held several community engagement roles as Partnership Specialist for the United States Census Bureau, Principal Consultant for ERA Management and Consulting, LLC, and Executive Director of the Pitt County Substance Abuse Coalition. Akilah also served as the Deputy Director of Major Gifts for the Truman National Security Project and Center for National Policy and has fundraised for both political candidates and nonprofits. She is currently an At-Large member of the Democratic National Committee serving as the Co-Chair of the DNC Youth Council and is an active member of the Women's Leadership Forum. Finally, she serves on the Planned Parenthood South Atlantic Board and founded the New Leaders Council Chapter in North Carolina.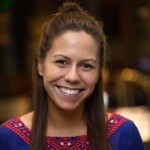 Gabriella Landeros is the Press Secretary for the Los Angeles County Federation of Labor, AFL-CIO. She supports over 300 affiliated labor unions and 800,000 workers with their media needs and leads communications for the organization's campaigns and programs, including the successful Campaign to Raise the Wage and Proposition JJJ (housing and local jobs initiative). She also advises and prepares the Federation's President for all media appearances and speaking obligations.
Additionally, Gabriella is one of the first two women to be appointed to her city's (South El Monte, CA) Planning Commission since the city incorporated in 1958. In this role, she acts in an advisory capacity to the City Council in all matters pertaining to community development.
Prior to joining the LA Fed, Gabriella was a Presidential Appointee in the Obama Administration where she served as a Press Assistant at the U.S. Department of Commerce. In this capacity, she created a process to report daily activities to the White House and created bilingual media content for the Secretary's "Open for Business" agenda.
Other sessions: Handbills and Hashtags: Cross Generational Organizing in an Anti-Worker Climate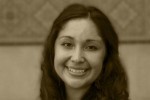 With nonprofit, governmental, campaign and start-up experience, Linda SerratoYbarra has led campaigns and communications operations to convey the story of people fighting for a better future in diverse organizations across the nation.
Linda is back on the campaign trail in New Mexico this cycle and working closely with Winning Margins on Democratic victories up and down the ballot. Last cycle, Linda worked with ballot initiative campaigns in Colorado, Washington, California, Washington DC, Maine and Arizona to successfully raise the minimum wage in 2016. She's worked presidential campaigns for Hillary Clinton in 2007 and President Obama's 2008 and 2012 in Iowa, California, Maine, Texas, Washington, Nevada, and New Mexico. She proudly works towards equality in our nation from economic to educational issues.
Linda lives with her husband, her tiny one, and their dog Hemingway in Santa Fe, NM. She holds a B.A. in Public Policy from Stanford University.