Dear White Progressives
Session Type(s): Panel
Starts: Friday, Aug. 3 5:15 PM (Eastern)
Ends: Friday, Aug. 3 6:30 PM (Eastern)
Progressive spaces pride themselves in welcoming and understanding the role of the Black liberation tradition. Nonetheless, the reality is that many so-called progressives remain uncomfortable, if not defiant, to the idea of directly addressing the roles race, systemic racism and white supremacy play in averting many of the policy platforms they stand for. The aim of this panel is to impress upon the progressive community the requisite need to center systemic/institutionalized racism as a means to address intersecting crises including, but not limited to, wealth inequality, climate change and mass incarceration. We'll also challenge the myopia of removing "identity politics" from electoral and organizing strategies.
Moderator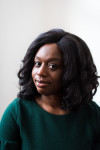 Anoa J. Changa is a staff reporter leading Prism's coverage of electoral justice and voting rights.
An organizer by nature and a lawyer by trade, Anoa has a deep history of working within the realms of advocacy and justice. Her passion lies in building collaborative political spaces that fundamentally change the way communities and grassroots organizations engage with the social and political systems around us. Expanding on her experience as an attorney, Anoa has been a grassroots digital organizer and strategic advisor to several organizations. She came to Prism from the New Georgia Project, a nonpartisan effort to register and civically engage Georgian voters, where she was the director of digital strategy and storytelling. Prior to that, she held the position of cities electoral manager for Democracy for America.
Anoa is a movement journalist, deeply influenced by grassroots-led electoral organizing efforts. She is the host of the podcast "The Way with Anoa" tackling politics and current events through a Black progressive feminist perspective. Anoa has bylines in The Independent, The Nation, Dame Magazine, Huffington Post, and Rewire.News. She is a speaker, trainer, and presenter in progressive spaces.
Anoa received a B.A. in Sociology and a Master in City and Regional Planning from The Ohio State University. She was awarded a J.D. from West Virginia University College of Law where she was a W.E.B Dubois fellowship recipient. She resides in Atlanta.
Other sessions: Progressive While Black in 2018
Panelists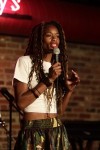 Liberator. Member of BLM Philly. Outreach Coordinator of Black Alliance for Peace. Member of The U Cooperative. Writer. Singer. Mother. Dismantler. Ubuntu Inceptor.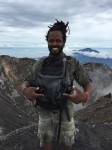 Selected as one of the Grist.org 50 People You'll Be Talking About in 2016, Anthony K. Rogers-Wright has over ten years of policy analysis, community organizing and outreach/advocacy experience. While serving as a policy analyst for various environmental consulting firms in California and Colorado, he specialized in land use, Clean Air Act and environmental justice compliance. He has used his organizing and outreach experience to advocate for a variety of social justice campaigns including environmental justice, affordable health care access, income inequality and civil rights for LGBT citizens. In 2012, Anthony led the effort to make Colorado Health Insurance Cooperative the first health insurance provider in the State's history to remove transgender health exclusions from all of their policies.
In 2016, he acted as a surrogate and policy advisor for the Sanders presidential campaign and testified on the need for increased action on climate justice to the DNC Platform Committee. He's written numerous articles discussing the axiomatic nexus between the climate crisis and social justice, and spoken of this issue at universities throughout the United States and in Europe.
Anthony earned his undergraduate degrees in Environmental Science and Policy and Jazz Composition as well as his Graduate Degree in Community Development, Environmental Science and Public Policy.  He is blessed to be the father of his energetic, entertaining and VERY loquacious three-year old son, Zahir Cielo (aka "Bean").