Navigating Partnerships with a New Democratic Party and the New Grassroots
Session Type(s): Panel
Starts: Thursday, Aug. 2 10:00 AM (Eastern)
Ends: Thursday, Aug. 2 11:15 AM (Eastern)
Everyone agrees that we must come together to form powerful coalitions and deep partnerships in order to win in 2018 and 2020 and build long-term power. This session goes beyond the tired tug-of-war arguments about the direction of the party, or whether the new grassroots is effective. Instead, this panel brings the party establishment together with the new grassroots for a frank conversation about navigating partnerships in the current political landscape. With an eye toward developing meaningful strategic alliances, we'll discuss a range of topics, including how to navigate still-raw ideological rifts, practical concerns about new activist capacity and strategy, and nitty gritty compliance and legal considerations.
Moderator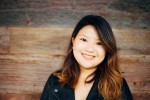 Irene Shin is the Political Director for Crowdpac. She has worked for an array of progressive campaigns and organizations, including Senator Kamala Harris and the Democratic Legislative Campaign Committee. She also serves as the Political Advisor for One Vote at a Time, and on the boards of the Competitive Commonwealth Fund and Virginia Civic Engagement Table. She currently lives in Virginia with Max, her Goldendoodle.
Panelists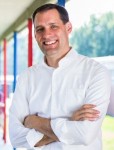 Representative Graig Meyer has served in the North Carolina House of Representatives since 2013. He has been recognized for his legislative leadership by the League of Conservation Voters with their Green Tie Rising Star award and by the Young Democrats of North Carolina with their Legislator of the Year award. As one of only two trained social workers currently in the General Assembly, Rep. Meyer approaches legislation with an eye towards protecting those who are marginalized, vulnerable and oppressed. Rep. Meyer created and leads a grassroots effort called Our Shot to elect Democrats to the NC House.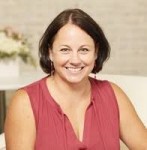 Jamie Perrapato is the Executive Director of Turn PA Blue, an organization dedicated to flipping the Pennsylvania state legislature by training and mobilizing grassroots groups and volunteers to support candidates in Southeastern PA and beyond. In January 2018, Jamie spoke at the Women's March of Philadelphia on the topic of "Encouraging Women to Run for Elected Office." Prior to co-founding Turn PA Blue, Jamie worked as an attorney in the practice areas of commercial litigation, criminal law and civil litigation. Jamie received her B.A. from the College of New Jersey and her J.D. from Villanova University School of Law.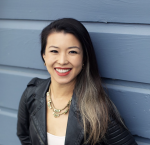 Lala is a Co-Founder and the Executive Director of Sister District, which builds progressive power in state legislatures. She is thrilled and humbled to be the first woman of color to take the helm of the organization. In her previous role as the Director of Engagement & Partnerships, she successfully led the expansion of the organization's volunteer infrastructure, which now has 60,000+ members and over 170 groups in 32 states.
Since its founding in 2016, Sister District has raised over $4.25m in small dollar donations directly to candidates and reached out to over 3.5m voters through doors, calls, texts, and postcards on behalf of over 130 state legislative races in key swing districts. Lala also led the development of strategic partnerships with local and national organizations such as the Democratic Legislative Campaign Committee, EMILY's List, Human Rights Campaign, Vote Save America, and more.
Prior to Sister District, Lala clerked for federal judges in the Northern District of California and the District of Massachusetts. She was also an attorney at Morrison & Foerster LLP in San Francisco and Kaplan Kirsch & Rockwell LLP in Denver where she practiced environmental and energy law. Lala graduated from U.C. Berkeley, School of Law and Barnard College of Columbia University.
Lala serves on the Boards of the AAPI Victory Alliance and Together SF, and the Advisory Boards of Asian American Women's Political Initiative and Project Camp. She is a New Leaders Council alum.
Allison Zelman is the Director of States and Deputy Political & Organizing Director at the DNC. She most recently was a co-founder of Citizen 44 overseeing President Obama's engagement with political and progressive organizations and major supporters around the country. Prior she worked in the '16 cycle on the Hillary Clinton campaign as a National Regional Director. Prior to that she served in the Obama Administration at the Department of Labor and in the White House at the Domestic Policy Council and Council on Environmental Quality. She worked on both Obama Presidential campaigns, as Field Director of Pennsylvania in 2012 and in a number of states in 2008. She also spent time at the the Center for American Progress and currently serves on the advisory board of Organizing for Action, Mobilize America and founded the Obama Alumni Association.