Using SEO for Social Change, Profit and Fame!
Session Type(s): Training
Training Tag(s): Advanced Digital Organizing
Starts: Friday, Aug. 11 2:30 PM (Eastern)
Ends: Friday, Aug. 11 3:45 PM (Eastern)
>SEO is straight up magical. It's free, easy, and can drive millions of visitors to your website. We'll show you how we used SEO to secure top Google placement for almost any voting-related search, allowing us to run the largest—and cheapest—voter engagement program in America. During this training, you'll learn five things you can immediately do to your website to improve your search engine ranking and reach more visitors without spending any more money. Bring your laptop and your admin password so you can get under the hood of your website and start making changes now.
This is an intermediate to advanced level training for people who love the internet, love user-generated content, know HTML and have administrative access to at least one website. Bring your laptop and your admin password so you can get under the hood of your website and start making changes.
Trainers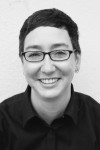 Debra Cleaver has been working at the intersection of technology and democracy since 2004. She is the founder of VoteAmerica, Vote.org, ElectionDay.org, Long Distance Voter, FutureVoter.com, and Ready Set Vote. She's an alum of both Y Combinator and Pomona College, and a former DRK distinguished entrepreneur. Debra's work has been featured in The New York Times, Washington Post, MSNBC, C-SPAN, WIRED, SOCAP, Bloomberg, BBC, Buzzfeed News, Forbes, and more. When she's not working or sleeping, Debra can be found hanging out in San Francisco with her her 19 year old cat, Ramona Quimby Cleaver (aka Mona).
Other sessions: SMS Outreach: What Works, What Doesn't, and What's a Waste of Your Time and Money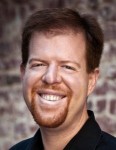 Jim Pugh is the founder and CEO of ShareProgress, a social-good startup that's helping progressive organizations use the power of data and technology to grow their base and win their campaigns. He is a co-founder of the Universal Income Project, and previously served as the Director of Analytics and Development for President Obama's Organizing for America (OFA) and the Democratic National Committee. Jim has a Ph.D. in distributed robotics from the Swiss Federal Institute of Technology in Lausanne, Switzerland.
Other sessions: Beyond A/B Testing: Upping Your Digital Analytics Game