The Intersection of Human Trafficking and Sexual Violence
Session Type(s): Panel
Starts: Friday, Aug. 11 1:00 PM (Eastern)
Ends: Friday, Aug. 11 2:15 PM (Eastern)
Atlanta is a major transportation hub when it comes to trafficking young girls from Mexico and is one of 14 U.S. cities with the highest levels of sex trafficking of children. The FBI ranks Metro Atlanta near the top of the list for human trafficking. It's vital that we as activists aren't just bystanders to the problem but part of the solution. Join us as we explore how these types of violence intersect with each other and discuss the importance of tackling these issues through a holistic, intersectional lens.
Moderator
Daniel is a human rights advocate and entrepreneur. He served Senator Bernie Sanders Presidential Campaign as the Georgia Director of Political Operations, he was the first African-American to run for office in Forsyth County, Georgia, and was the 2014 Democratic Nominee for Georgia's Public Service Commission accumulating 1.1 million votes.
With over 10 years of public and intergovernmental affairs experience, he has worked with the U.S. Congress, Environmental Protection Agency, U.S. Green Building Council, U.S. Department of Agriculture, U.S. Department of Energy, the Green Sports Alliance, Netroots Nation, the Hip Hop Caucus, NoVo Foundation, and was honored to be appointed by retired Chief Justice Leah Ward Sears to the Georgia Supreme Court Commission on Children, Marriage and Family Law. In 2015, he was honored to be 1 of 65 Emerging Global Leaders invited to a multi-faith "Climate Convergence" in Rome, Italy and Vatican City to discuss the Paris climate negotiations and the release of the papal encyclical.
Mr. Blackman was appointed by the Chairman of the National Wildlife Federation to serve on an Environmental Policy Commission co-sponsored by members of the United States Congress to address renewable energy and public health issues in disadvantaged communities throughout America; and worked with the Environmental Working Group to advance mandatory GMO labeling legislation that would preempt state labeling laws but create a national, mandatory GMO labeling standard for all GMO foods.
As a business owner, he manages his company with the highest standards of social and environmental performance, public transparency, and legal accountability, using the power of markets to solve social and environmental problems. He has supported numerous White House Initiatives, the Sports/Entertainment industries, and various philanthropies and family foundations which has given him an innovative approach to leadership development and coalition building, with a vision to transform the social conscious of the global citizenry. He is passionate about solving the sex-slavery crisis, and has devoted his time and effort to working on policy and messaging that will remove the stigma of sex-slavery and human trafficking, while raising awareness and offering solution-driven strategies to eradicate the problem.
Daniel is a Board Member at Callanwolde Fine Arts Center and on the Board of Silence the Shame, founded by Music veteran Shanti Das. He is an Alum of Clark Atlanta University.
Panelists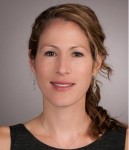 Keri Potts is ESPN's senior director, communications, responsible for setting the strategic communications efforts for all college sports event and studio content, including college football and the College Football Playoff, men's and women's basketball, NCAA Championships, ESPNU, Longhorn Network, SEC Network and ESPN Events.
Potts joined ESPN from the NCAA in 2003, and has worked on properties ranging from the NFL, NBA and ESPN Original Entertainment, to ESPN Films and its inaugural slate of the award-winning 30 for 30 documentary series, The ESPYS and the launch of espnW, ESPN's first dedicated women's business.
Potts was co-captain of the Syracuse University women's volleyball team and remains its first and only first-team Academic All-American, graduating with her B.S. and M.S. in four years.
Beyond sports, Potts is known for her work the past six years as a victims' advocate, anti-sexual violence speaker and rape crisis counselor, having chronicled her own assault and international prosecution of her attacker in 2008, for Marie Claire magazine, the Travel Channel and Discovery ID. Potts served as a victims advocate at Grady Memorial Hospital for three years and now volunteers with the Gwinnett Rape Crisis Center.