Screening: "The 39th"
Starts: Thursday, Aug. 10 2:30 PM (Eastern)
Ends: Thursday, Aug. 10 3:45 PM (Eastern)
After years of mismanagement and scandal, young progressive politician Will Guzzardi believes that he can mobilize a movement to upend Illinois' political machine. But he chose to run against Toni Berrios, daughter of one of the best connected (and most corrupt) pols in Chicago—and the establishment is not going to let her go down without a fight. The 39th follows Guzzardi as he fights for this seat block by block, and comes to terms with just how far the machine will go to hold on to power.
Moderators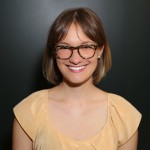 As Director of Engagement at Chicago production company Kindling Group, Laura leads strategy and impact for feature films and digital campaigns. She studied international development at Georgetown University (B.S.) and George Washington University (M.A.), and first dipped her toe into documentary at GWU's Institute for Documentary Film. After writing for video and digital content for President Obama's re-election campaign, she joined Kindling Group as a director, producer, and impact producer.
She just completed her directorial debut, The 39th, a short documentary about a grassroots political campaign in my Chicago neighborhood, Logan Square. To learn more, visit www.the39th.com.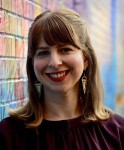 Erica Sagrans is an organizer and progressive campaign strategist. She was the digital director of MoveOn.org's 2016 presidential campaign to stop Trump, and has served as Regional Digital Director for the 2012 reelection campaign for President Barack Obama, and an advisor to the Mozilla Foundation, People's Action, United Working Families, and SEIU Healthcare. She was the director of Ready for Warren, a grassroots political action committee organized to draft Senator Elizabeth Warren to run for president and push the 2016 narrative to the left. Sagrans managed the successful campaign of Will Guzzardi for State Representative, yielding an upset against a 12-year incumbent backed by the Chicago political machine. She edited the anthology We Are Wisconsin: The Wisconsin uprising in the words of the activists, writers, and everyday Wisconsinites who made it happen. Erica serves on the board of In These Times magazine in Chicago.