Facebook Ads: Strategies for Success
Session Type(s): Training
Training Tag(s): Advanced Digital Organizing
Starts: Thursday, Aug. 10 1:00 PM (Eastern)
Ends: Thursday, Aug. 10 2:15 PM (Eastern)
You've boosted a post here or there, dabbled in the Ads Manager, maybe even taken a peek into Power Editor once or twice, but now you're looking to take your Facebook campaigns to the next level. Join Facebook's Tatenda Musapatike and Marcus Raimondi to learn tips and tricks to help you streamline your campaigns and better achieve your organizational goals with Facebook advertising. Topics covered will include: Objective-based campaign structure, creative, and bidding; Facebook ad interfaces (Ads Manager and Power Editor); basics of Facebook ads reporting; and leveraging the Facebook Pixel.
Trainers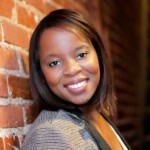 Tatenda is a client solutions manager for Facebook who works on the Democratic Independent Expenditure business and is based in Washington DC. She can be found running around DC (literally), or practicing/teaching yoga. She loves Scandal, onesies, and Malbec.
Other sessions: Harnessing the Power of Digital-first Content
Marcus is a Client Solutions Manager at Facebook working with Democratic and progressive groups on their paid advertising. Marcus brings a campaign lens to Facebook advertising, having worked previously on Hillary Clinton's 2016 Presidential Campaign. Outside of work you can find Marcus watching Game of Thrones with his cat or biking around Washington DC.