Harnessing the Power of Digital-first Content
Session Type(s): Training
Training Tag(s): Communications
Starts: Friday, Aug. 11 2:30 PM (Eastern)
Ends: Friday, Aug. 11 3:45 PM (Eastern)
The message matters, but so does how and where we tell the message. During the 2016 cycle, the digital team behind Chuck Schumer's reelection campaign found that digitally optimized ads would perform significantly better in an online presentation than made-for-TV ads in terms of user engagement and view completion rates, and provide a measurable brand lift. In this training, we'll show you what digital-first content is and review tests that prove its effectiveness, then we'll teach you how to develop it yourself. Join us for an interactive discussion on digital-first content, and learn how digital organizers at every level can develop content that engages more activists and persuades and turnouts more voters.
Participants should attend our training with the goal of understanding the power of digital first content, and have the tools to produce it.
Trainers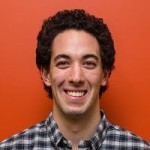 Always eager to push boundaries, Raffi's extensive messaging experience and deep knowledge of metrics have made him one of Trilogy's leading innovators in the digital strategy ecosystem. An enthusiastic problem-solver, Raffi relishes diving into the numbers, not resting until he's developed creative solutions backed by data and extensive testing. An expert writer and strategic planner who can structure a campaign from start to finish, there's no idea too big and no detail too small for him to handle.
Prior to joining Trilogy, Raffi spent two years on the Digital Team at the Democratic Congressional Campaign Committee, helping to raise over $70 million online for Democrats. He got his start in digital campaigning in Chicago, interning on the 2012 Obama presidential campaign email team.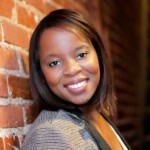 Tatenda is a client solutions manager for Facebook who works on the Democratic Independent Expenditure business and is based in Washington DC. She can be found running around DC (literally), or practicing/teaching yoga. She loves Scandal, onesies, and Malbec.
Other sessions: Facebook Ads: Strategies for Success