Knockout Your Naysayers: Real-World Examples to Get Your Digital Program Up and Running
Session Type(s): Panel
Starts: Saturday, Aug. 12 1:30 PM (Eastern)
Ends: Saturday, Aug. 12 2:45 PM (Eastern)
Technology is constantly disrupting the way we communicate, and it seems like there's a new app or tool coming out every day. Yet too many organizations are drowning in paper call sheets and outdated organizing models. In this session, we dive into the key components of launching a digital program through successful partnerships between communications staff and field teams. Panelists will discuss case studies and lessons learned in getting buy-in from senior staff to invest in digital organizing as well as share concrete tools you can take back to implement in your organization and campaigns.
Moderators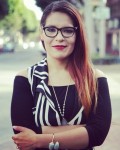 Lizette Escobedo currently serves as the Communications Director at the Service Employees International Union, (SEIU) Local 2015, the largest long term care local in California representing over 325,000 Homecare, Skilled Nursing Facility and Assisted Living Center workers. Through her experience working with large established national organizations and helping establish and fund start up nonprofit organizations, Lizette brings a keen understanding of creating effective working environments by fostering creativity and innovation and executing system changes through the implementation of new communication technology. For over 10 years, Lizette has worked on social and political issue campaigns; including worker justice, immigrant justice, civic engagement, Latino get-out-the-vote efforts, minority owned business development, and environmental justice. Lizette's previous work has primarily focused on innovative communications strategies, new media, partner engagement, scalable campaigns, and earned Spanish Language media strategies, working closely with partners like Univision, Telemundo, Azteca America, impremedia, among others. Prior to her role at SEIU 2015, Lizette served as the National Director of Development & Communications for the Mi Familia Vota Education Fund, where she was able to raise over $1.4 million for program funding. Prior to that Lizette served as Director of National Programs and Community Relations at the National Association of Latino Elected and Appointed Officials (NALEO) Ed Fund, where she led the implementation of the "ya es hora" civic engagement campaign – a campaign nationally recognized by the U.S. Citizenship & Immigration Services as one of the most effective models to ensure Latino access to the naturalization process. Lizette helped lead the implementation of the New Americans Campaign in LA, Miami, NY, Houston, Dallas, and Charlotte, which focused on setting up naturalization service provider collaborative and the launch of the Deferred Action for Childhood Arrivals (DACA) national bilingual hotline that served as a resources for connecting eligible applicants to low cost or no cost application assistance services. Lizette received a B.A. in Communications and Ethnic Studies from the University of California, San Diego and is a proud single mom to her 7 year old daughter.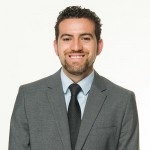 Fermin Vasquez is a digital organizer and head of social media for SEIU Local 2015, California's largest union. Fermin is a seasoned communicator who harnesses the power of social media, video, political data, strategic communications, web design, and storytelling to win campaigns that change people's lives.
Panelists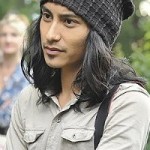 Marcus Benigno is director of communications & media advocacy at the ACLU of Southern California.
Previously, Marcus was a freelance correspondent in Nepal and Egypt. He has published and worked for domestic and international outlets including Nepali Times, Egypt Independent, Public Radio International's America Abroad Media and the United Nations Integrated Regional Information Networks (UN-IRIN).
Marcus earned his degree from McGill University in International Development Studies. He is also the 2017 Mellon professor of practice at Occidental College.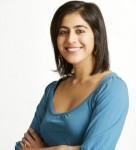 Zaineb Mohammed is the Communications Director at the Ella Baker Center for Human Rights, an organization that works with Black, Brown, and low-income people to shift resources away from prisons and punishment and towards opportunities that make our communities safe, healthy, and strong. In her role as Communications Director, Zaineb is focused on amplifying the organization's message, and has especially prioritized digital strategies to spread the Ella Baker Center's vision to new audiences online. Particularly through Night Out for Safety and Liberation, a campaign to redefine and reimagine public safety, Zaineb has effectively utilized social media and online engagement tactics to engage new allies and shift the mainstream narrative about what #SafetyIs.
Prior to joining the Ella Baker Center, Zaineb Mohammed was a journalist working at the East Bay Express. She has also written for Mother Jones, San Francisco magazine, and New America Media, covering politics, the environment, civil rights, and the foreclosure crisis. She also served as the Communications Director of New America Media, where she helped expand the organization's ethnic media network.