Puzder, Green, Kalanick and Flynn: Inside the Successful Campaigns to Pressure Trump Officials to Step Down
Session Type(s): Panel
Starts: Saturday, Aug. 12 3:00 PM (Eastern)
Ends: Saturday, Aug. 12 4:15 PM (Eastern)

Outside pressure campaigns from the left all contributed to Andrew Puzder, Mark Green, Travis Kalanick and Michael Flynn stepping down from key roles in the Trump administration. Each stepped down under different circumstances but the left played a key role in organizing and communications that set the stage for these earliest wins against the administration. Panelists will take attendees inside these campaigns and their efforts to shine a light on the problems with some other administration officials.
Moderator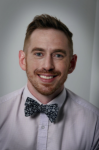 Scott Simpson serves as public advocacy director for Muslim Advocates, where he leads a department leveraging communications and campaigns to impact policies, news coverage, and public opinion about American Muslims.
Scott has previously served on faculty of the Howard University School of Communications and as the director of media and campaigns for the Leadership Conference on Civil and Human Rights.
He is the editor of two books, "Unbought and Unbossed: Expanded 40th Anniversary Edition" written by Congresswoman Shirley Chisholm and "From the Closet to the Courts: Expanded 30th Anniversary Edition" written by his great aunt, gay liberation leader Ruth Simpson.
Panelists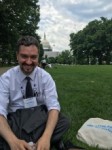 Jonathan Lipman is the Chief Strategy Officer for Bend the Arc, where he oversees all of the direct impact work of the organization through advocacy, communication and organizing.
Jonathan has nearly two decades of experience in the political arena. Prior to joining Bend the Arc's staff, he was a key strategic adviser to the organization while serving as a Vice President at the political strategy and communications firm BerlinRosen. While there he led campaigns, strategic planning, and rapid-response for several national organizations, including Bend the Arc, the Knight Foundation, Physicians for Reproductive Health, Boston Community Capital, American Jewish World Service, and the Central Conference of American Rabbis.
Jonathan came to BerlinRosen after five years in senior staff roles on Capitol Hill in Washington, helping Democratic members in both the U.S. House and U.S. Senate with strategy and message during the battles over Obamacare, TARP, Wall Street reform, economic stimulus, and Planned Parenthood defunding. Prior to that he was a political and investigative reporter in Chicago, covering Chicago City Hall and Cook County.
Jonathan lives in Philadelphia with his wife and their two children, where they are active members of the social justice community.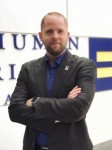 Stephen Peters is the National Press Secretary for the Human Rights Campaign, the nation's largest lesbian, gay, bisexual, transgender, and queer (LGBTQ) civil rights organization. A Marine veteran and spouse of an active duty Marine, he is also the founder and president emeritus of the American Military Partner Association, the nation's largest non-profit organization of LGBTQ military spouses, their families, and allies. Stephen holds an MBA in International Business and a Master of Science in International Relations.