Don't Write Us Off: A Roadmap for Building Power in the South
Session Type(s): Panel
Starts: Thursday, Aug. 10 9:00 AM (Eastern)
Ends: Thursday, Aug. 10 10:15 AM (Eastern)
Some in the Democratic party write the South off, while others say it's the next big thing. With shifting demographics and talented young leaders, the South is making a comeback. From key statewide electoral wins to building sustainable progressive infrastructure, the South is making a play to be the future of the Democratic party. Join us for a candid conversation about the state of the progressive movement and a roadmap to building back Democratic power in the South.
Moderator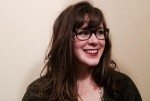 Tori Taylor is an organizer with a decade of experience working for progressive organizations and leaders in over twenty states. She currently serves as Head of Political & Organizing at Swing Left, a national grassroots organization that helped take back the House in 2018. During the 2018 cycle, She was a senior political advisor for the Democratic National Committee under the leadership of Chairman Tom Perez and later managed a Red to Blue congressional race in her home state of North Carolina. Previously, Tori served as National Deputy Women's Vote Director for Hillary Clinton's 2016 presidential campaign. She has also served as State Campaigns Manager for Center for American Progress Action Fund, specializing in state-based issue advocacy. Tori also spent three years at EMILY's List, helping elect Democratic candidates at the state and local level and managing their national training program. Tori is an alum of President Obama's campaign, working on his reelection campaign and directing youth engagement efforts at the 2012 Democratic National Convention. She is the former National President of College Democrats of America.
Panelists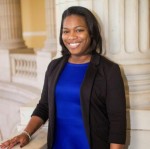 Akilah R. Ensley, a dedicated political strategist, community organizer, and fundraiser. She has experience in building coalitions, program development, fundraising, and community and political engagement. Most recently, she founded and manages Invictus Strategy Group, a general consulting group managing both political and non-profit fundraising, political engagement, and field strategy. Akilah worked as Deputy Field Director for Project Vote and Program Manager for the Everybody Votes Campaign. Over the last 12 years, she has worked numerous campaigns including Kay Hagan for US Senate, President Obama's 2012 Presidential Campaign, Regional Field Director for Erskine Bowles for US Senate. Prior to that, she held several community engagement roles as Partnership Specialist for the United States Census Bureau, Principal Consultant for ERA Management and Consulting, LLC, and Executive Director of the Pitt County Substance Abuse Coalition. Akilah also served as the Deputy Director of Major Gifts for the Truman National Security Project and Center for National Policy and has fundraised for both political candidates and nonprofits. She is currently an At-Large member of the Democratic National Committee serving as the Co-Chair of the DNC Youth Council and is an active member of the Women's Leadership Forum. Finally, she serves on the Planned Parenthood South Atlantic Board and founded the New Leaders Council Chapter in North Carolina.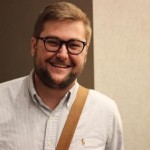 David McDowell is a life-long Democrat and "born again" Mississippian. He is the Executive Director of the Mississippi Democratic Trust, a PAC that seeks to help elect Democratic candidates who will provide sensible and responsible leadership for Mississippi. The Trust supports effective policies to address legitimate economic, education, healthcare, and public safety issues in the state.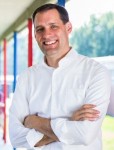 Representative Graig Meyer has served in the North Carolina House of Representatives since 2013. He has been recognized for his legislative leadership by the League of Conservation Voters with their Green Tie Rising Star award and by the Young Democrats of North Carolina with their Legislator of the Year award. As one of only two trained social workers currently in the General Assembly, Rep. Meyer approaches legislation with an eye towards protecting those who are marginalized, vulnerable and oppressed. Rep. Meyer created and leads a grassroots effort called Our Shot to elect Democrats to the NC House.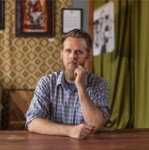 Ted Terry currently serves as the Mayor of Clarkston, Georgia, the most ethnically diverse square mile in America. Ted is the youngest Mayor in Clarkston's 135-year history. With more than 17 years of experience in public service, Ted is leading Clarkston's vision to become a more welcoming and compassionate community.
As Mayor, Ted has supported initiatives aimed at empowering resident involvement and cross-sector collaboration, including the launch of an education task force aimed at working with the Dekalb County Board of Education to create innovative ideas and policy solutions for the Clarkston cluster of schools. Under Ted's leadership, Clarkston has become the first city in Georgia to raise the minimum wage to $15/hr for city employees, make Election Day a holiday, and decriminalize simple marijuana possession. Ted also helped enact the strictest indoor smoking ordinance in the state, a public health measure to reduce second-hand smoke related illness in Clarkston. He is currently working on innovative new models around civilian led policing, tiny house developments and mico-farming, as well as committing Clarkston to a goal of 100 percent clean energy by 2050.
In addition to his leadership as Mayor of Clarkston, Ted currently serves as the State Director of the Georgia Chapter of the Sierra Club, is a member of the Dekalb County Board of Health, and serves on the advisory board for the Global Village Project, a special purpose middle school for refugee girls who have experienced interruptions and gaps in their formal education.
Earlier in his career, Ted worked as a consultant for a wide array of nonprofits, state representatives, state senators, mayors, county commissioners, school board members and a U.S. Congressman. During his time as a consultant, Ted helped raise millions of dollars for campaigns and causes with a focus on uniting individuals and businesses behind a common goal of creating a better society.