Diversifying the Progressive Movement
Session Type(s): Panel
Starts: Thursday, Aug. 10 1:00 PM (Eastern)
Ends: Thursday, Aug. 10 2:15 PM (Eastern)
The lack of diversity that exists in all levels of politics is no secret. From Congress and campaigns to organizational leadership positions and the consultant class, we continue to see the same patterns over and over again. Whether this diversity problem stems from lingering discrimination and racism, from sparse opportunities for diverse individuals to grow and succeed, from a leak in the many pipelines that lead to political leadership, or perhaps something else, it is time we address this uncomfortable reality and work together to find solutions. The progressive movement depends on the inclusion of our country's growing population that increasingly is made up of "someone else's babies" and those who do not fit the status quo.
Moderator
Panelists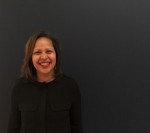 Jessica Byrd is a political strategist focused on recruiting and electing people of color and working with people of color centered and led organizations on strategic political programming and self-sustainability. Prior, she spent four years at EMILY's List where she coordinated the national training program and worked with hundreds of new and seasoned candidates in the state/local program. Jessica designed and executed the first-ever homegrown candidate recruitment program in the history of the thirty year organization that utilized community coalitions to recruit non-traditional candidates.
She has spent the last decade creating new pathways for activists and elected leaders to create change. Most recently, Jessica was named the January 2015 Woman to Watch by Essence Magazine and "12 New Faces of Black Leadership" by Time Magazine. Some of her personal interests include non-airport traveling, mentorship, Black feminism, and anything with guacamole on it.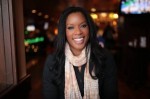 Amber Goodwin is the Founding Director of the Community Justice Reform Coalition (CJRC). CJRC is a national coalition working on policy reform and building resources for communities of color working at the nexus of gun violence prevention and criminal justice reform. She has spent the last 15 years working for advocacy, grassroots, and electoral campaigns. Prior to founding CJRC, she was the National Advocacy Director for Americans for Responsible Solutions (ARS), the gun violence prevention organization founded by former Congresswoman Gabrielle Giffords. She also helped found the Women's Coalition for Common Sense, a multi-sector group of national women leaders who joined forces to reduce gun violence, and founded the National Gun Violence Prevention Race, Equity and Inclusion Task Force. Amber has been featured in multiple news outlets, including Forbes Magazine, The Trace, and was recently named to the 2016 Women's "Power50" list for Walkers Legacy, and is a Next Gen Fellow with the University of Texas Strauss School for International Security and Law. She has been awarded the Google PDF Fellowship award, and traveled as a delegate to both Taiwan and Vietnam on behalf of the United States for bi-cultural exchanges.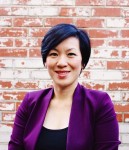 In a career spanning over 20 years, Madalene Xuan-Trang Mielke's unique combination of genetics and politics have helped her build a successful political training and non-profit fundraising consulting firm.
Ms. Mielk's political career began at the Democratic National Committee (DNC) and later for the Clinton/Gore Coordinated '96 campaign. After working in the trenches of Democratic politics and assisting on the campaigns of numerous Members of Congress, Ms. Mielke struck out on her own, starting her own consulting firm in 2002. She has collaborated with national organizations and campaigns such as the NAACP National Voter Fund, John Kerry for President, Democratic National Committee, Mike Honda for Congress, Friends of Hillary, Becerra for Congress, CHC BOLD PAC, and Young Democrats of America while working to advance the progressive agenda by raising millions of dollars to empower communities of color.
Ms. Mielke has been a feature speaker at numerous national conferences, all while spending her entire professional political career working to bring diversity to the political process and nurturing candidates and staff as they move forward in bringing political change.
The Vietnamese American Chamber of Commerce awarded Madalene with its National Community Service award for her work in mentoring and promoting Vietnamese American civic participation.
In her spare time, she likes to pretend that she's a chef but is sometimes distracted by catching a plane in search of the perfect accessory or to catch a wave while surfing.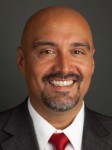 Chuck Rocha is from Texas and began his career as a union worker and became the youngest officer elected there He was later appointed as the National Political Director of the United Steel Workers of America in which he managed a $30 million dollar budget.
In 2009, Chuck founded Solidarity Strategies, a political consulting firm that specializes in campaign services including mail, phones, media, and general consulting.
Chuck is a graduate of the Harvard University Trade Union program. He has served on the board of the Congressional Hispanic Caucus Institute and the Labor Council for Latin American Advancement and is a Fellow for the Center for National Policy.
Chuck frequently appears on the news providing insight on Latino and current political issues and races. He is a regular contributor to MSNBC and FOX News as a Latino vote expert and as a democratic strategist.