Cracking the Code of the 2018 Midterms: Organizing Tools to Win Down Ballot
Session Type(s): Panel
Starts: Friday, Aug. 11 1:00 PM (Eastern)
Ends: Friday, Aug. 11 2:15 PM (Eastern)
The 2018 midterm elections will be here before you know it. In such a pivotal moment for the progressive movement, down-ballot candidates should be well equipped to run sophisticated, multi-channel campaigns. What role will data and technology play in the 2018 elections? What tools are organizations using now to prepare for 2018? How will Democrats and progressives match up to their GOP opponents when it comes to data-driven campaigning?
Moderator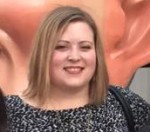 Amanda is the General Manager of Organizing at NGP VAN. Previously, she spent five years in the Product department, working with national and international clients to improve and develop new features that help campaigns and organizations maximize NGP VAN's organizing tools to win in the field. Amanda believes strongly in marrying new technology with traditional organizing best practices to achieve efficient, grassroots-driven field campaigns. She has also spent more than a decade working in field and get out the vote (GOTV) operations on local, state, and national campaigns. Most recently she served as the Statewide GOTV Director for both Senator Elizabeth Warren and Senator Ed Markey in her home state of Massachusetts.
Other sessions: Democratizing Digital Ad Tech to Empower Campaigns Up and Down the Ballot Using DemocraticAds.com
Panelists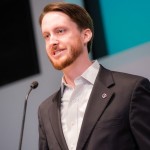 Mark Jablonowski is a partner and Chief Technology Officer of DSPolitical where he has overseen the development of DemocraticAds.com, the award-winning self-serve voter targeted digital advertising platform. Mark is also the founder and CEO of Rogue Global Solutions, a premiere technology strategy firm for political, governmental, and international organizations.
Mark was previously Chief Technology Officer at the Presidential Inaugural Committee, where he oversaw all technical, communication, and data matters and helped to create the most open and accessible inauguration in American history. Joining Obama for America before the New Hampshire primary, Mark traveled the country managing regional IT operations until he landed at Chicago headquarters as IT special projects manager and regional IT director. There he was responsible for multi-million dollar contract negotiations and implementing innovative technology solutions.
During the 2008 election cycle, Mark also co-founded Atlas Voter Protection, an online tool that the Obama campaign used to manage their voter protection operations. Atlas was updated and used by the DNC for the 2010 and 2014 midterm elections as well as the 2012 Egyptian elections.
An avid backcountry skier, Mark is a native of Anchorage, Alaska.
Other sessions: How to Combat Fake News
Danielle Winterhalter is SpeakEasy Political's Managing Partner. Passionate about leveraging technology to lower barriers to political participation, Danielle works with campaigns and organizations to build comprehensive communications programs that streamline production processes, build compelling narratives, and meet strategic goals – on time and under budget.Prior to starting SpeakEasy, Danielle served as a consultant at Storefront Political Media where she managed numerous races, wrote and produced print and digital ads, and executed multi-channel media campaigns. She helped deliver a victory for statewide labor with her work on Prop. 32 in 2012, and executed innovative digital strategies for Democratic candidates and labor organizations throughout California, and across the country. For the '14 cycle, she returned to her home state of Oregon, where she had the privilege of running one of the DLCC's top targeted races – and then worked for the Oregon State Legislature on policy issues ranging from housing and education, to corporate tax structure.