Building an Effective Volunteer Army
Session Type(s): Training
Training Tag(s): Grassroots Activism & Campaigns
Starts: Thursday, Aug. 10 1:00 PM (Eastern)
Ends: Thursday, Aug. 10 2:15 PM (Eastern)
There are a lot of people who want to help your campaign right now, but do you know how to find and engage them? In progressive campaigns, engaged volunteers are the bedrock for success. Our exercise-based curriculum will help you learn ways to use volunteers' skills, energy, and enthusiasm effectively. You'll leave this training knowing how to recruit volunteers to join your campaign, set them up for success, maximize their impact, and keep them coming back time after time.
This training is for all audiences.
Trainers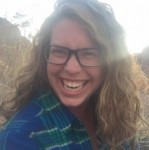 Lucy Sedgwick is the Training Director for the Progressive Change Campaign Committee where she coordinates trainings for hundreds of candidates running at the local, state, and federal level. Prior to this, Lucy served as the Associate Director of the Training Center of The Public Interest Network, where she oversaw internal trainings for their 500+ staff. Previously, Lucy worked as an Assistant Organizing Director for Green Corps, the Field School for Environmental Organizing. In this position, Lucy helped to run their classroom training, directly managed several teams of organizers, and developed and led field campaigns on behalf of partner organizations, including Green Corps' successful partnership with New Yorkers Against Fracking to convince Governor Cuomo to ban fracking in New York State. Lucy received a bachelor's degree from Brown University and resides in Denver, Colorado with her wife Charley and lab mix Perseus.
Other sessions: Fundraising 101: Donor Research and Baller Asks