Your 2016 Tool Kit: How Technology Is Transforming the Way We Run (and Win!) Down Ballot Races
Session Type(s): Panel
Starts: Saturday, Jul. 16 2:30 PM (Eastern)
Ends: Saturday, Jul. 16 3:45 PM (Eastern)
With a targeted focus on down ballot races, our goal is to facilitate an informative discussion on the ways in which campaign staff and organizers can take advantage of better data, innovative tools and proven strategies as they organize in their local communities. With new tools, better data and evolving digital strategies, this panel will illustrate how technology is bringing large budget, top-of-the-ticket best practices to down ballot races.
Moderator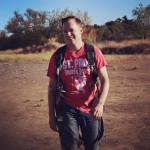 Executive Director of Netroots Foundation and Netroots Nation. Raven was initially drawn into politics during Howard Dean's presidential campaign and quickly got involved in grassroots politics, including the first Yearly Kos. He's led the growth of Netroots Nation from a volunteer-run effort to the country's premier progressive gathering, added an international component and expanded the programming to include infrastructure and capacity-building programs. Raven is a triathlete and enjoys defying gravity through high intensity sports like skydiving.
Panelists
Chelsea Peterson is a Senior Account Executive at NGP VAN. Before joining NGP VAN Chelsea managed campaigns and programs at federal, state and locals levels. During the 2010 cycle, she served as Midwest Regional Field Director for the DCCC, overseeing field operations in 13 states. Prior to 2010, Chelsea worked on then Senator Hillary Clinton's presidential campaign, as well as Senate and Congressional campaigns in Nevada and her home state of South Dakota.
As a longtime campaigner and self-described data nerd, Chelsea is proud to have joined the NGP VAN family and to be able to focus on her long time passion of helping progressive candidates run data driven campaigns and electing more women to public office.
Other sessions: Master Class: NGP VAN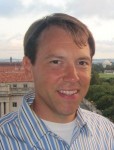 Russ Swindell currently works as a Client Strategist for progressive pollster Public Policy Polling and is focused on helping candidates and causes get access to more data and research for less cost. Russ has been actively involved in campaign and issue politics throughout his career and has managed campaigns for North Carolina non-profits and candidates at the local, state and federal level. Previous work includes serving as the Director of a North Carolina donor alliance, Chief of Staff to Congressman Bob Etheridge, and serving as the North Carolina Democratic Party's Communications and Party Outreach Director.
Danielle Winterhalter is SpeakEasy Political's Managing Partner. Passionate about leveraging technology to lower barriers to political participation, Danielle works with campaigns and organizations to build comprehensive communications programs that streamline production processes, build compelling narratives, and meet strategic goals – on time and under budget.Prior to starting SpeakEasy, Danielle served as a consultant at Storefront Political Media where she managed numerous races, wrote and produced print and digital ads, and executed multi-channel media campaigns. She helped deliver a victory for statewide labor with her work on Prop. 32 in 2012, and executed innovative digital strategies for Democratic candidates and labor organizations throughout California, and across the country. For the '14 cycle, she returned to her home state of Oregon, where she had the privilege of running one of the DLCC's top targeted races – and then worked for the Oregon State Legislature on policy issues ranging from housing and education, to corporate tax structure.