The Screening Liberally Reel Action Showcase
Starts: Thursday, Jul. 14 3:30 PM (Eastern)
Ends: Thursday, Jul. 14 4:45 PM (Eastern)
Film showcases present several films in one session by showing 10-15 minutes of each, then inviting a presenter from each film to participate in a moderated discussion. Lineup subject to change. This showcase includes "Making a Killing," "LGBT Equality Act" and "Just a Judge."
"Making a Killing: Guns, Greed, and The NRA" tells the stories of how guns, and the billions made off of them, affect the lives of everyday Americans. It features personal stories from people across the country who have been affected by gun violence, including survivors and victims' families. The film exposes how the powerful gun companies and the NRA are resisting responsible legislation for the sake of profit—and thereby putting people in danger. The film looks into gun tragedies that include unintentional shootings, domestic violence, suicides, mass shootings and trafficking—and what we can do to put an end to this profit-driven crisis. Through this film and campaign, Brave New Films will work with partners to fight for a country where public safety is more valued than profit.
On June 26, 2015, the Supreme Court made marriage equality the law of the land. Many Americans saw this momentous decision as the end of a decades' long struggle for LGBT equality. In truth, it was only the beginning. Not long after the SCOTUS decision, the Center for American Progress began its campaign in support of the Equality Act, a piece of federal legislation that would essentially serve as a modern Bill of Rights for gay, lesbian, bisexual, and transgender Americans. The Act would extend comprehensive non discrimination laws to universally outlaw practices like denying same sex couples service in places of public accommodation, or firing someone simply for because of who they are. A major part of that campaign was a multifaceted video series that raised awareness around LGBT discrimination and the need for the Equality Act through explainer videos and personal stories of discrimination. We teamed up with YouTube sensation HeartBeat for a series of explainers on how the Equality Act protects LGBT Americans. And we embarked on a series of emotionally resonant stories of discrimination faced by LGBT Americans, including a lesbian couple whose baby was denied medical care because of her parents' sexual orientation, and a Virginia man who was fired for being gay. The videos were seen nearly a million times by people across a variety of social networks, and have been an integral part in CAP's work to educate elected officials and the general public of the need for comprehensive LGBT anti-discrimination laws.
Thanks to the classic Schoolhouse Rock video, we all know how a bill becomes a law. But with the current vacancy on the Supreme Court and 90 vacancies in our lower courts, you might be wondering—how does a person become a judge? Taking inspiration from the "Just a Bill" video, we follow the journey of Martha, a fictional aspiring federal judge, from appointment to confirmation and show the many ways that justice can be delayed along the way. Our goal was to turn a sometimes dry topic into a fun and accessible product everyone can understand and rally behind.
Moderator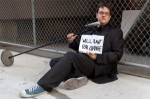 Matthew Filipowicz is a comedian, cartoonist, satirist, and the founder of HeadsOfState.tv. For nearly three years during the Bush administration, Matthew created satirical political animations daily for the website Headzup.tv. His videos garnered millions of views and were featured by the New York Times, CNN, NPR, PBS, HBO, BBC, the Wall Street Journal, as well as countless progressive outlets including the Nation, MotherJones, MoveOn.org, and more.
Matthew is the host of progressive political podcast, The Matthew Filipowicz Show, the national coordinator for Laughing Liberally. He has founded and directed Laughing Liberally and Drinking Liberally chapters in Chicago, Boston, and currently, Milwaukee.
Panelists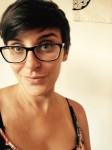 Regina Clemente is the Director of Campaigns at Brave New Films. A native Angeleno, she has been working as a professional activist for the past 15 years doing movement building, community organizing, fundraising, lobbying, messaging research, and managing legislative and electoral campaigns around social and racial justice issues. She has led political, policy and organizing teams at organizations like Planned Parenthood, the LA Gay & Lesbian Center, Freedom to Marry, and ACORN. She has also played numerous leadership roles in electoral campaigns, ranging from presidential campaigns to city council campaigns to statewide ballot initiatives. She lives in Culver City with her tortiemese, Luna, and has lots of beautiful plants.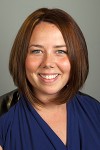 Laura is Senior Director of the LGBT Research and Communications Project at The Center for American Progress, where she focuses on the health and well-being of LGBT communities, data collection on sexual orientation and gender identity, and improving the social and economic status of LGBT people through public policy.
Prior to joining American Progress, Laura was a public policy fellow at the Williams Institute at UCLA School of Law. Her research has been published in high-impact, peer-reviewed journals and she has presented her work at both national and international conferences.
She holds a bachelor's degree in psychology from Harvard University and master's and doctoral degrees in clinical psychology from the University of Hawai'i at Mānoa.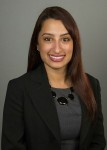 Anisha Singh is the Director of Judicial Nominations at Planned Parenthood Federation of America where she develops the organization's democracy and courts strategy through coordinated campaigns to protect reproductive rights and health in our courts.
Prior to joining Planned Parenthood, Anisha was the senior organizing director for Generation Progress, the youth-engagement arm of the Center for American Progress. In this capacity, Anisha developed national organizing strategies and training programs to bring the experiences of 18- to 35-year-olds to on-the-ground actions in target states. Prior to joining Generation Progress, Anisha served as the campaign manager for Legal Progress at American Progress. There, she shaped the conversation around the nation's judicial process by managing unprecedented grassroots organization efforts across the country to educate Americans on the need to fill judicial vacancies with diverse, progressive judges.
She previously served as a policy attorney and program manager for United Sikhs, where she focused on human and civil rights advocacy on behalf of minority communities internationally, with an emphasis on post-9/11 discrimination concerns. There she founded United Sikhs' national Anti-Bullying Campaign to proactively assist victims of bullying in partnership with the White House Anti-Bullying Initiative and the U.S. Department of Education, and as co-counsel, Anisha won a historic anti-discrimination case against the U.S. Army.
Anisha brings with her more than a decade of experience in public interest and social justice work, with a strong grassroots organizing and legal background. Anisha's background includes immigration, gun violence prevention, AAPI engagement, race and ethnicity, religion, employment discrimination, labor, civil rights, international criminal justice, and trial advocacy. Anisha received her B.A. with summa cum laude honors in political science and communication studies from Florida State University and received her J.D. from the University of Virginia School of Law. She is barred in Washington, DC and Maryland and was named one of Forbes Magazine's "30 under 30″ for law and policy in 2016.
Other sessions: The Next Supreme Court: 2016 and the Fight for the Soul of Our Constitution