The Future of Collaborative Data: How We'll Continue Beating Republicans [Voter Pick]
Session Type(s): Panel
Starts: Thursday, Jul. 14 3:30 PM (Eastern)
Ends: Thursday, Jul. 14 4:45 PM (Eastern)
Over the past 10 years, Democrats and progressives have built a superior campaign data and technology infrastructure and a more effective ground-game than Republicans. What's been our secret weapon and how will we continue innovating and expanding upon our "progressive tech edge"? This panel will feature key leaders in progressive tech to discuss what has contributed to our current tech advantage, and what types of technology progressive campaigns are building to continue winning up and down the ballot for elections to come.
Moderator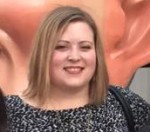 Amanda is the General Manager of Organizing at NGP VAN. Previously, she spent five years in the Product department, working with national and international clients to improve and develop new features that help campaigns and organizations maximize NGP VAN's organizing tools to win in the field. Amanda believes strongly in marrying new technology with traditional organizing best practices to achieve efficient, grassroots-driven field campaigns. She has also spent more than a decade working in field and get out the vote (GOTV) operations on local, state, and national campaigns. Most recently she served as the Statewide GOTV Director for both Senator Elizabeth Warren and Senator Ed Markey in her home state of Massachusetts.
Other sessions: Master Class: NGP VAN
Panelists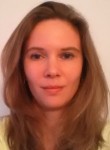 Kassia DeVorsey is a data and analytics consultant based in Washington and San Francisco. She works with US and international political, nonprofit, and corporate organizations, helping develop clear and practical solutions to real world data challenges. Kass holds a physics degree from the Massachusetts Institute of Technology and is an alum of BlueLabs, Obama for America, and the Democratic National Committee.
Other sessions: Forming Your Squad: Fighting Gender Bias in the Progressive Tech/Data Space
Josh has spent his career at the intersection of politics at technology. He was technology chief at the DNC, and served across multiple Presidential campaigns. Josh is currently a partner at Purpose, advising leading philanthropies and donors on technology and digital strategy.