Not Your Wedge Issue: The State of Abortion Access and Reproductive Justice
Session Type(s): Plenary
Starts: Saturday, Jul. 16 11:30 AM (Eastern)
Ends: Saturday, Jul. 16 12:45 PM (Eastern)
Abortion is not a wedge issue. Abortion is health care, a constitutionally guaranteed right that for far too many people in far too many states is now a right in name only. Join us for a plenary session to explore the state of abortion access and reproductive justice. Hear from reproductive justice and abortion rights activists about their work, what's at stake, and how move from celebrating compromise as victory to winning.
Check out highlights from the session, as told by Netroots Nation attendees.
Panelists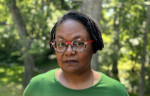 Pamela Merritt is executive director of Medical Students for Choice, a global non-profit working in over 30 countries to ensure that medical students and residents are educated about all aspects of reproductive health care, including abortion. Prior to joining MSFC, Pamela co-founded and served as the co-director of Reproaction, a national organization formed to increase access to abortion and advance reproductive justice. Pamela was a 2017 Reproductive Health, Rights, & Justice Fellow at the Rockwood Leadership Institute. She is chair of the Guttmacher Institute Board of Directors and honorary chair of Reproaction's Advisory Council. Pamela also serves on the Our Bodies Ourselves Today Leadership Council and chairs its Abortion and Contraception vertical. A longtime writer and progressive thought leader, Pamela's personal blog (AngryBlackBitch.com) was named one of the world's 50 most powerful blogs in 2008 by The Guardian. Her work has been published in The Guardian, Rolling Stone, and the Rewire News Group.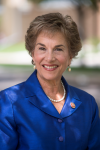 Jan Schakowsky has been a lifelong champion for working- and middle-class families. Jan began her advocacy as a young housewife, leading a successful campaign to require expiration dates on food products, including baby food and formula. As Congresswoman, Jan continues to organize around progressive issues at the grassroots level to make positive change in our country.
First elected to Congress in 1998, Jan has spent her career protecting our environment, fighting for access to healthcare, women's rights, comprehensive immigration reform, and getting dangerous weapons of war off our streets. She lives in Evanston with her husband, Robert Creamer, and her two dogs, Franklin and Eleanor.
Other sessions: Ending the Endless War and Advancing a Progressive Global Vision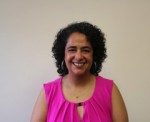 AIMEE THORNE-THOMSEN is a long-time activist whose work has focused on supporting young people to develop their skills and leadership around the reproductive health, rights and justice issues that most affect their lives. Currently, she is the Vice President of Strategic Partnerships of Advocates for Youth, where she oversees and coordinates the development, implementation and evaluation of Advocates' strategic partnerships with youth activists and organizations in allied social justice movements.  Prior to joining the Advocates staff, she was Interim Executive Director of the Astraea Lesbian Foundation for Justice and Executive Director of the Pro-Choice Public Education Project (PEP). She is the Co-Chair of the Board of Directors of SisterSong Women of Color Reproductive Justice Collective and Chair of the Board of Directors for Power California.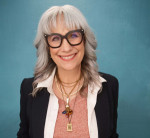 As Co-creator and former head writer of The Daily Show, co-founder of Air America Radio, comedian Lizz Winstead helped change the very landscape of how people get their news. Winstead is not only a writer and creator, she was also a correspondent on The Daily Show and co-hosted Unfiltered, Air America Radio's mid-morning show, with Chuck D and Rachel Maddow.
Known as one of the top political satirists in America, Winstead is recognized by all the major media outlets including The New York Times, The Washington Post, O Magazine, and as Entertainment Weekly's 100 Most Creative People. Winstead's first book, Lizz Free Or Die: Essays, released in 2012, garnered incredible reviews. Ms. Magazine says, "Lizz Winstead is a sharp-witted truth-teller, and Lizz Free or Die will inspire anyone who has ever talked back to the television or wished they could come up with satire as insightful as The Daily Show."
Lizz continues to do stand-up, and make appearances on cable news, yet spends most of her time helming Abortion Access Front AAF) an inclusive NYC- based reproductive rights organization she founded in 2015. AAF uses humor and outrage to expose anti-choice hypocrisy and mobilizes people to take action in all 50 states. Hosting the AAF podcast, Feminist Buzzkills is the perfect next step for Winstead combining her activism with her comedy. It is a must listen, new episodes drip Fridays wherever you get your podcasts.
To keep up with Lizz, follow her on Twitter, Insta and Tiktok @lizzwinstead or like her on Facebook www.facebook.com/lizzwinstead.