Into the Hornet's Nest: How Women of Color are Leading the Fight Against the Hyde Amendment [Voter Pick]
Session Type(s): Panel
Starts: Thursday, Jul. 14 2:00 PM (Eastern)
Ends: Thursday, Jul. 14 3:15 PM (Eastern)
For 40 years the Hyde Amendment has targeted poor women, women of color, and young women by banning abortion coverage from Medicaid, condemning many to unsafe procedures or unwanted pregnancies.Women of color in the reproductive justice movement have risen up to take on Hyde—and with it, 40 years of stigma and silence. In five years, organizations like All* Above All introduced the EACH Woman Act and proactive state and local policies and mobilized thousands of grassroots supporters to stand up against Hyde. This year, for the first time ever, both Democratic candidates have called for the repeal of Hyde. Learn how our leaders are braving a political hornet's nest and where we're going next with this fight.
Moderator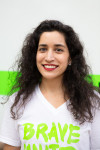 Morgan has seven years of experience in the reproductive rights & justice field, including legislative advocacy, large-scale event planning, base-building, public education, and digital organizing at the national level. She's spent six of those years working to end bans on insurance coverage of abortion with All* Above All and the All* Above All Action Fund.
Panelists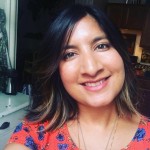 Ravina Daphtary is the Director of State Strategies at All* Above All, a campaign that aims to lift bans on public coverage of abortion, including the federal Hyde Amendment. She oversees the campaign's State and Local Labs, sites that develop and launch innovative strategies for abortion coverage advocacy that include organizing, communications, and proactive policy advocacy. Prior to her time with the All* Above All campaign, Ravina worked on reproductive rights issues as a consultant in Arkansas and Mississippi, where she advocated against a number of threats to reproductive autonomy and organized youth in both states. She holds a B.S. in Economics from New York University and an M.A. in Communication from the University of Illinois at Urbana-Champaign. She lives in Philadelphia and is susceptible to bribes of Wawa hoagies and Little Baby's ice cream.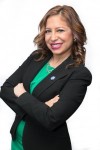 Jessica González-Rojas is the Executive Director at the National Latina Institute for Reproductive Health, the only national reproductive justice organization that works to advance reproductive health and rights for Latinas. She has been a leader in progressive movements for two decades, successfully forging connections between reproductive health, gender, immigration, LGBTQ liberation, labor and Latino civil rights. She is an authentic voice for Latinas and a regular presence in national media outlets. She holds a Master's degree from NYU's Wagner Graduate School of Public Service and a certificate from Columbia University's Graduate School of Business. Jessica and NLIRH have been honored for their work by several outlets and organizations, including the National Women's Law Center, Emily's List "We are Emily" award in 2017, LatinoJustice PRLDEF's "Latina Trailblazer" in 2016, Latina Magazine as one of 2014's "10 Most Inspiring Latina Activists", Cosmo for Latinas as a "Fun, Fearless Latina" in 2014, the National Council of Jewish Women as a "Champion for Choice" in 2013, LATISM as 2013's "Best Non-Profit" and by El Diario/La Prensa as one of 2009's "Mujeres Destacadas" (Women of Honor); she was also recognized on Cosmopolitan's "2013 Power List" in the October 2013 issue, has been named one of "13 Women of Color to Watch in 2013" by the Center for American Progress.
Other sessions: Wise Latinxs: How to Build Power for 2016 and Beyond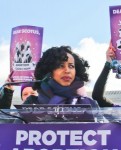 Yamani Hernandez is the Executive Director of the National Network of Abortion Funds (NNAF), an organization that builds capacity and power of grassroots member organizations and leverages their direct access to abortion seekers for cultural and political change. Her leadership is defined by a commitment to reproductive justice and to cultivating leadership for women of color and young people.
Yamani leads her nationwide team from Chicago, where she was recently listed among "Chicago Women Who Owned 2015" by Viva la Feminista. Yamani has been a proud member of the Strong Families leadership team, a Ford Foundation Public Voices Fellow, and a writer for Echoing Ida, a program of Forward Together that supports leadership and amplifies the voices of Black women. Her writing and perspectives have been featured in outlets such as RH Reality Check, Progress Illinois, The Reader, EBONY, The Nation, Fusion, Truth-Out, and she has appeared on MSNBC.