How Progressives Helped Pass the Iran Deal and How We Can Keep Winning
Session Type(s): Panel
Starts: Friday, Jul. 15 5:00 PM (Eastern)
Ends: Friday, Jul. 15 6:15 PM (Eastern)
The Iran nuclear agreement was a huge accomplishment for the Obama administration, for the U.S., and for a progressive vision of foreign policy. In contrast to the Iraq war—which cost trillions of dollars, killed more than 4,000 Americans and 100,000 Iraqis and was disastrous for our security—the Iran agreement advanced our security by working with international partners and putting diplomacy first. But the work isn't done. The battle over the agreement in Congress was hard fought. Building a more progressive foreign policy requires supporting those members who supported the deal and blocking the right's efforts to undermine it. We'll discuss that, and what's needed to develop and strengthen a progressive foreign policy vision.
Moderator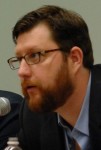 Matthew Duss is the president of the Foundation for Middle East Peace. Previously, he was a policy analyst at the Center for American Progress, where his work focused on the Middle East and U.S. national security, and director of the Center's Middle East Progress program.
His writing has appeared in numerous publications, including the New York Times, the Washington Post, the Los Angeles Times, the Boston Globe, the Nation, Foreign Policy, Politico, the American Prospect, and Democracy. He appears regularly as a commentator on radio and television.
He received an M.A. in Middle Eastern Studies from the University of Washington's Jackson School of International Studies, and a B.A. in political science from the University of Washington.
Panelists
Marie Harf is Senior Advisor for Strategic Communications to Secretary of State John Kerry. In this position, Ms. Harf continues her work leading on the Iran negotiations communications strategy and other priorities. Marie Harf was the Deputy Spokesperson for the Department of State from July 2013 to May 2015, having also served as the Acting Spokesperson from March 27, 2015 to May 13, 2015.
Prior to joining the State Department, Ms. Harf served as a senior advisor to and press spokesperson for Chuck Hagel during his confirmation to be Secretary of Defense.
During the 2012 election, Ms. Harf was responsible for all national security and foreign policy issues on President Barack Obama's re-election campaign. In this role, Ms. Harf developed and implemented the campaign's national security policy and communications strategy, and she served as a press spokesperson on national security issues. Ms. Harf was also a member of President Obama's debate preparation team for the Town Hall and Foreign Policy debates.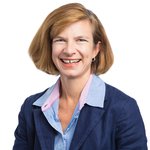 Heather Hurlburt is director of the New Models of Policy Change initiative at New America's Political Reform program.
Hurlburt will lead research into how policy advocacy is adapting to be effective in our current environment of intense political polarization, and provide guidance to advocates and funders seeking to navigate politics effectively on behalf of policy solutions.
Previously, she ran the National Security Network, a premier source for internationalist foreign policy messaging and advocacy; held senior positions in the white House and State Department under President Bill Clinton; and worked on Capitol Hill and for the International Crisis Group. She holds degrees from Brown and George Washington Universities.
Other sessions: What Does it Mean to be Progressive on Israel and Palestine?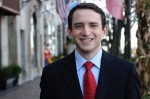 Ilya Sheyman is Executive Director of MoveOn.org Political Action, whose 8 million members across the country fight for a progressive agenda and to elect candidates who are committed to standing up for progressive values.
Ilya previously ran for Congress in a Democratic Primary in Illinois' 10th District where he garnered nearly 40 percent of the vote in a four way race, earning national attention. Prior to his campaign, Ilya served as MoveOn's national Mobilization Director, bringing progressive activists across the country together to pass health care reform and organize around key issues.
Before coming to MoveOn, Ilya also served as field director at Democracy for America, where he helped elect progressive candidates to every level of office, and as the online organizing manager for USAction/TrueMajority.org.