Ending Campus Rape: How Survivors are Creating a Winning National Movement
Session Type(s): Panel
Starts: Friday, Jul. 15 5:00 PM (Eastern)
Ends: Friday, Jul. 15 6:15 PM (Eastern)
One in five college women are sexually assaulted. Campus rape is a national crisis, but we are finally at a tipping point. This panel will explore how survivors from across the country have transformed the conversation about sexual assault and turned student activism into a national movement. As we have gained momentum—and won many important victories—the backlash has grown. From George Will's "survivor privilege" to Rolling Stone, we'll explore media's contribution to rape culture—in particular, the alarming trend of victim-blaming and rape denial and how it impacts survivors of color. Panelists will discuss how students are leveraging social media and online advocacy to change the conversation and hold their institutions accountable.
Moderator
Kaili is Policy and Advocacy Director at Accountable Tech, working to bring about long-term structural reform to tackle the existential threat social media companies pose to our information ecosystem and democracy. Most recently, she worked at Mozilla Foundation where she focused on platform accountability around electoral disinformation, algorithmic amplification and consumer privacy.
Panelists
Melissa DeGezelle is an adjunct professor of writing and humanities. She is an activist and labor organizer, currently bargaining for a part-time faculty union at Temple University. She serves as Co-Chair of the Racial Justice Committee of The United Academics of Philadelphia. She works as a birth doula and a patient advocate at a women's center. She teaches medical students how to perform consent-based, feminist sexual health exams. She is a poet and a single mother.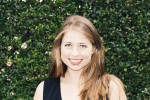 Sofie Karasek is an advocate for gender equity on campuses nationwide. She is a co-founder and the Director of Education of the survivor advocacy group End Rape on Campus, and prior to her graduation from the University of California, Berkeley in 2015, she spearheaded several federal complaints against Berkeley and has assisted students nationwide in holding universities accountable to Title IX.
Sofie has also been a leading advocate for California's groundbreaking affirmative consent law and her work has been featured in national and international media, including The Wall Street Journal, The Guardian, CNN, and Bloomberg Businessweek.
She is also a subject in the documentary film "The Hunting Ground" and was featured in Lady Gaga's performance at the 2016 Academy Awards.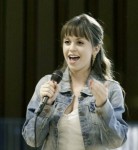 Zoe is the Deputy Director at Know Your IX, a survivor-run, student driven organization working to end gender-based violence on college campuses. As an undergraduate at Columbia University, she founded the activist group No Red Tape and was the lead complainant in a prominent Title IX complaint against her school. She has also led legislative advocacy efforts on city, state, and federal levels to strengthen campus policies and reduce reliance on the criminal justice system.
Zoe grew up in a queer family in the Bay Area, and now lives and works in Harlem. As a queer woman and a survivor of sexual violence survivor herself, she is committed to centering the voices of survivors and people of marginalized identities in anti-violence work, and building community-based solutions to sexual violence that do not rely on inherently violent institutions like prisons. She also works on abortion access, juvenile justice, and prison resistance.
Other sessions: How Youth Activists are Using Civil Rights Frameworks to Advance a Radical Vision for Equality on College Campuses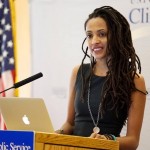 Kamilah Willingham is a feminist writer, speaker, activist, and consultant dedicated to gender equality and civil rights. She was featured in the 2015 campus sexual assault documentary "The Hunting Ground" in which she told her story of surviving sexual assault while studying at Harvard Law School. Kamilah now speaks regularly at campuses, organizations, and conferences throughout the United States. Her writing has been featured in The Huffington Post, The Harvard Law Record, and the book We Believe You: Survivors of Campus Sexual Assault Speak Out. She most recently worked as a Program and Outreach Director at the California Women's Law Center and previously worked for Just Detention International (JDI), a nonprofit organization dedicated to ending sexual abuse in prisons and jails. Kamilah is a graduate of Harvard Law School and received her B.A. in English Literature from Pomona College.