Digital Organizing on a Dime: The Low-cost Tools You Need to Launch a Digital Program
Session Type(s): Training
Training Tag(s): Basic Online Organizing
Starts: Saturday, Jul. 16 9:00 AM (Central)
Ends: Saturday, Jul. 16 10:15 AM (Central)
Room: 100
These days, you can build a website for just $5. You can deliver hundreds of thousands of petition signatures for the cost it takes to print them. You can focus the world's attention on an issue for the cost of a cheap mobile phone. You don't need big bucks to launch a successful digital program. This session will take you through the cheap and free tools you need to start connecting with supporters, raising money and winning advocacy campaigns today. Case studies of scrappy organizations who have punched above their weight will be used to illustrate how to use these tools.
This training is for first-time digital campaigners or for experienced pros who may be starting a scrappy new venture.
Trainers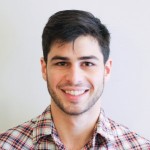 Julien is a digital strategist and anti-racist organizer based in New Orleans. As a member of European Dissent he turns out white co-conspirators in support of POC-led campaigns. In 2015, he led digital engagement for Take 'Em Down NOLA as they built a successful multiracial movement to take down Confederate monuments. At Fission Strategy he helps advocacy organizations develop audience-specific digital strategies that move supporters up the ladder of engagement.
Julien's background is in community engagement and advocacy training in the AIDS field. He has helped dozens of emerging advocates from marginalized populations develop their voices and has organized and facilitated panels with an eye towards featuring these voices.
Other sessions: Moving into Action: Raising the Bar for Co-conspirators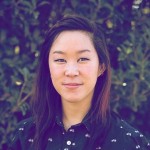 Anna Hovland manages campaign strategy from start to finish and has a passion for progressive politics.
Anna specializes in helping non-profit organizations put their best foot forward by using the latest communications technology, data analysis, and multimedia tools. At Fission, she develops and implements strategy, and provides research support from start to finish. Anna has a background in grassroots organizing and advocacy.
Anna is based out of Washington, DC. In her free time, she enjoys biking and live music.