Defeating Trump: How Our Side Will Unite And Win the 2016 Presidential Election
Session Type(s): Panel
Starts: Thursday, Jul. 14 10:00 AM (Eastern)
Ends: Thursday, Jul. 14 11:15 AM (Eastern)
The Democratic presidential primary has been intense. But nothing will be more intense, scary, and destructive than a Donald Trump White House. We all know that. Come hear how our side will unite and win the 2016 presidential election. Panelists include senior leaders from the Democratic presidential campaign, SEIU, Progressive Change Campaign Committee, NARAL, and MoveOn. Folks on both sides of the democratic primary. People on the inside and outside. If voters hear our message on wealth inequality, the fight for Black Lives, women's access to abortion and health services, debt-free college, expanding Social Security, Wall Street reform, a humane immigration policy, and fighting Trump's hate-filled agenda — we will win.
Moderator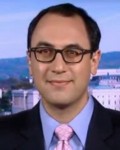 Adam Green is Co-Founder of the Progressive Change Campaign Committee, a grassroots organization with a million members that engages in electoral and issue advocacy work — with a focus on economic populism and democracy issues. For four years, he worked as Director of Strategic Campaigns and Civic Communications Director for MoveOn.org. Previously, Adam served as the Democratic National Committee's press secretary in Oregon for the 2004 presidential campaign, communications director for the New Jersey Democratic Party in 2003, and press secretary for the top winning Democratic U.S. Senate race of 2002 in South Dakota. He has a B.A. from George Washington University and a law degree from University of Virginia — and is a frequent guest on MSNBC, C-SPAN, and other media outlets.
Panelists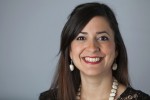 Sasha Bruce joined NARAL in 2013 as Senior VP for Campaigns and Strategy, managing the field, policy, political, communications, and digital departments.
Sasha is a highly experienced political and advocacy campaigner, and was previously National Campaign Manager for the AFL-CIO in the 2012 cycle. From 2006 to 2010, she was SEIU's Deputy Political Director for Public Campaigns. During that time, she took leave to serve as the Western States Political Director for Hillary Clinton's 2008 presidential campaign.
At the National Democratic Institute, starting in 2005, she managed the political party and women's participation programs in Azerbaijan, in addition to working on elections in Egypt, Palestine, Rwanda, Indonesia and Somalia.
Originally from Guyana, raised in London and Barbados, she immigrated to the U.S. in 1994, working her way through college by bartending and acting as Princess Jasmine at Disney World, where she was a Teamster – because even princesses need a union.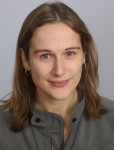 Anna Galland is Executive Director of MoveOn.org, a movement of more than 8 million progressive Americans using the most innovative technology to lead, participate in, and win bold campaigns for social change. Anna led the launch of MoveOn's public petition site, which gives individuals and organizations the power to launch and run their own MoveOn-style campaigns and connect to MoveOn's vibrant community of engaged progressives. She also developed MoveOn's national network of local volunteer Councils and ran advocacy and electoral efforts, including leading roles in MoveOn's 2008 and 2012 election programs. She's the mother of twin toddlers and a proud Midwesterner.
Marlon Marshall, Director of State Campaigns and Political Engagement at Hillary for America, oversees the campaign's operations in every state. He previously served as Special Assistant to the President and Principal Deputy Director in the White House Office of Public Engagement. He helped launch the My Brother's Keeper Community Challenge, which focused on ensuring young people of color and all youth have a chance to succeed. Marlon's previous work includes positions on President Obama's 2012 re-election campaign and 2008 presidential campaign, senior roles at the DCCC, and the presidential campaign of then-Senator Hillary Clinton. From St. Louis, Missouri and a graduate of the University of Kansas, he is a die-hard fan of the Jayhawks, cross-fit and the St. Louis Cardinals. Marlon has lived in Washington, D.C. where he is a founding partner at 270 Strategies, but recently moved to Brooklyn, New York, with his wife Stacy.