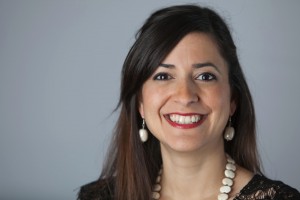 Senior Vice President for Campaigns and Program
NARAL Pro-Choice America

Sasha Bruce joined NARAL in 2013 as Senior VP for Campaigns and Strategy, managing the field, policy, political, communications, and digital departments. Sasha is a highly experienced political and advocacy campaigner, and was previously National Campaign Manager for the AFL-CIO in the 2012 cycle. From 2006 to 2010, she was SEIU's Deputy Political Director for Public Campaigns. During that time, she took leave to serve as the Western States Political Director for Hillary Clinton's 2008 presidential campaign. At the National Democratic Institute, starting in 2005, she managed the political party and women's participation programs in Azerbaijan, in addition to working on elections in Egypt, Palestine, Rwanda, Indonesia and Somalia. Originally from Guyana, raised in London and Barbados, she immigrated to the U.S. in 1994, working her way through college by bartending and acting as Princess Jasmine at Disney World, where she was a Teamster – because even princesses need a union.
Netroots Nation participation