Water, Drought and Climate Change in the Southwest and Beyond
Session Type(s): Panel
Starts: Thursday, Jul. 16 5:15 PM (Eastern)
Ends: Thursday, Jul. 16 6:30 PM (Eastern)
Water is important everywhere, and nowhere is that more apparent than here in the deserts of the Southwest. Access to water, droughts and water policies affect everyone in the region and around the world. This panel will show how water—and growing water shortages in the West—has an impact on other progressive issue areas. We'll discuss the drought's impacts on immigration, and the plight of migrants who die as they cross the border. Climate change is exacerbating droughts around the world—especially in California—so we'll hear how the humanitarian and progressive movements are making a difference. Finally, we'll explore the role of public education and advocacy in shaping policies that protect a sustainable water future.
Moderator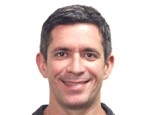 Camron is Vice President, Digital Marketing for ABD Direct. ABD works with progressive organizations and campaigns on fundraising and advocacy campaigns. Prior to ABD, Camron was the Director of Marketing and Communications with Water For People, where lead marketing and fundraising team that told the story of the organization's work to a global audience. Previously, Camron was Director of the Climate Relief Fund, an organization that helped people affected by severe weather disasters, including the drought in California. Before that, Camron ran marketing on PLOS ONE, the world's largest open scientific journal. He was also Deputy Internet Director at Mercy Corps, and has run his own consulting business.
Panelists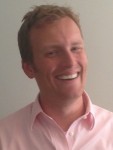 Trained as a theatre director in a previous life, Eddie has served in various roles at Courage Campaign since he joined the team in 2011. The largest online political organization in California with more than one million members, Courage Campaign fights for a more progressive California and country. In 2015, Courage is leading organizing efforts to address the state's historic drought. These include campaigns to end water bottling during the drought and develop a sustainable, 21st Century water system that will allow California to flourish. Originally from Kansas City, Eddie is a proud graduate of the Coro Fellows Program in Public Affairs, as well as Washington University in St. Louis and the University of North Carolina School of the Arts.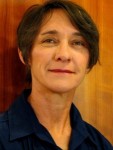 In January 2015, Sarah Porter was named inaugural director of the Kyl Center for Water Policy. Part of Arizona State University's Morrison Institute for Public Policy, the Kyl Center promotes research, analysis, collaboration and open dialogue to build consensus in support of sound water stewardship solutions for Arizona and the West. Sarah came to the Kyl Center from the National Audubon Society, where she served as the Arizona state director and led Audubon's Western Rivers Project, a multistate initiative focusing on protecting and restoring important river habitats in the Intermountain West. Before joining the staff of Audubon in 2006, Sarah spent fourteen years as an attorney in private practice, specializing in complex commercial litigation. She serves on the University of Arizona's Water Resources Research Center's External Advisory Council, the Phoenix Parks and Recreation Board and several community boards. A native of Phoenix, Sarah received her undergraduate degree from Harvard University and her J.D. from Arizona State University College of Law.
Robin Reineke is the co-founder and Executive Director of the Colibri Center for Human Rights, a nonprofit organization that advocates for families of missing and lost migrants, last seen crossing the US-Mexico border. Reineke co-founded Colibrí building on nearly a decade of work to support migrants' human rights through forensic science, anthropology, and advocacy. From Seattle, Washington, Reineke received a BA in anthropology from Bryn Mawr College, and an MA in anthropology from the University of Arizona, where she is currently a doctoral candidate in the School of Anthropology, completing her dissertation. Her work has been featured in the BBC, the New York Times, TIME Magazine, the Los Angeles Times, The Economist, The Nation, and the documentary film, Who Is Dayani Cristal? In 2014, she was awarded the Institute for Policy Studies' Letelier-Moffitt Human Rights Award, and was honored as one of Tucson's "40 Under 40" by the Tucson Hispanic Chamber of Commerce. She is an Echoing Green Global Fellow.
Other sessions: World Premiere: A Death You Could Die By?